A New Tate Online Exhibit Showcases Lost, Stolen and Destroyed Art
The exhibit includes newspaper clippings, photographs and the last known images of each of the featured works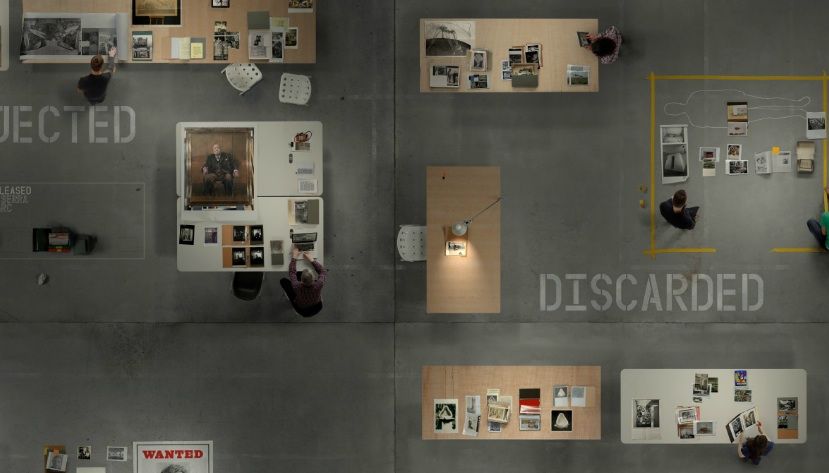 Stolen art is not easily forgotten. As the New York Times recalls, seventy years ago, a Monet painting vanished from the bank safe box of Ginette Heilbronn Moulin's family after a Gestapo raid. Moulin, chairwoman of the Galeries Lafayette in France, and now her grandson, too, are carrying on her family's search for the painting. And some 14 years after a portrait by Lucian Freud of the artist Francis Bacon went missing, a distraught Freud designed a 'Wanted' poster for his vanished art, even offering a reward.
Now, the Tate in London is putting on an exhibition in honor of all stolen, missing, lost and destroyed art works. As the works are still MIA, the exhibition, "The Gallery of Lost Art," is only available online. It includes newspaper clippings, photographs and the last known images of each of the featured works. The Times continues:
The Tate, of course, has suffered firsthand. It owns Lucian Freud's missing portrait of Francis Bacon but never accepted insurance money for the work in the hope that one day it would surface. Another painting by Lucian Freud, which the Tate exhibited on loan from the Triton Foundation in the spring, was stolen last week with six other paintings from the Kunsthal museum in Rotterdam.

The Tate also endured the 1994 theft of two biblical paintings by J.M.W. Turner that were on loan to a Frankfurt museum. They were recovered after a torturous series of negotiations and a €5 million payment to a German lawyer in 2002 with contacts "on the other side," as museum officials referred to the criminals in possession of the paintings.
Design Boom describes the exhibition's unique structure:
The website is visually structured as an open warehouse floor, viewed from above, with different chalk headers on the ground delineating the subject  of that area of the gallery: destroyed, stolen, discarded, rejected, erased, or ephemeral.

Initially opened with the works of 20 renowned artists– among them Frida Kahlo, Marcel Duchamp, and Tracey Emin– the 'gallery of lost art' is expected to more than double its exhibition pieces by the end of 2012, adding one new work each week for six months. six months after it is complete, the website itself will disappear like the pieces that it had preserved.
Since July, around 40,000 visitors stopped by the site to check out videos of families reunited with lost paintings, descriptions of Nazi plunder or weekly highlights of newly featured lost works. Jane Burton, creative director for Tate Media, told the Times, "'The Gallery of Lost Art' feels to me like a ghost museum in that everything is a trace, not the actual work of art, but evidence — whether a newspaper report or grainy black and white last image. I thought it would be great to create an exhibit that could not be in a gallery….This project is a reminder that there are significant art works that we aren't seeing that have a place in our history."
The gallery's curator, Jennifer Mundy, remarked to Design Boom, "Art history tends to be the history of what has survived. But loss has shaped our sense of art's history in ways that we are often not aware of."
More from Smithsonian.com:
Picasso, Matisse and Monet Paintings Stolen from Dutch Gallery 
Stolen: How the Mona Lisa Became the World's Most Famous Painting