A Billion Dollars of Modernist Art, Stolen by Nazis, Was Just Recovered in Munich
As many as 1,500 pieces of modernist art were just found in a Munich apartment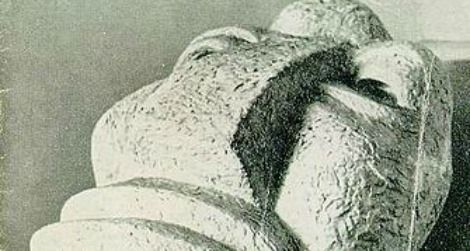 The Nazi Party hated modern art. "Whole movements," says the German Historical Institute, were dubbed "degenerate art," including "Expressionism, Impressionism, Dada, New Objectivity, Surrealism, Cubism, and Fauvism, among others." Famous artists, including many German artists, were denounced by the state and their work deemed "incompatible with ideology or propaganda." In the run up to World War II, masterpieces were rounded up, stolen or taken as blackmail from Jewish-German collectors.
Now, decades later, authorities have just recovered some 1,500 pieces of "degenerate art" from an apartment in Munich, says the Guardian. These are masterpieces from artists such as Picasso and Matisse. The haul, the authorities say, is worth more than a billion dollars.
The art had been in the possession of Cornelius Gurlitt, the son of Hildebrand Gurlitt. The Guardian:
Hildebrand Gurlitt, who had been a museum director in Zwickau until Hitler came to power, lost his post because he was half Jewish, but was later commissioned by the Nazis to sell works abroad. The discovered loot may show that Gurlitt in fact collected many of the artworks himself and managed to keep them throughout the war.

After the war, allied troops designated Gurlitt a victim of Nazi crimes. He reportedly said he had helped many Jewish Germans to fund their flight into exile, and that his entire art collection had been destroyed in the bombing of Dresden.
But the art was not destroyed—it was hiding in the younger Gurlitt's Munich apartment, buried "among stacks of rotting groceries." Cornelius Gurlitt is now in his 70s. The art was first flagged in 2011 by customs officials, says Reuters, but the story didn't break until now.
More from Smithsonian.com:
The Nazi's Concentration Camp System Was, Somehow, Even Worse Than We Knew
Carved From Meteorite, This Thousand-Year-Old Statue Was Taken From Tibet by the Nazi SS