Mumbai Is Getting a Museum Designed For and About Its Slums
But is a museum showcasing objects created by slum residents ethical or exploitative?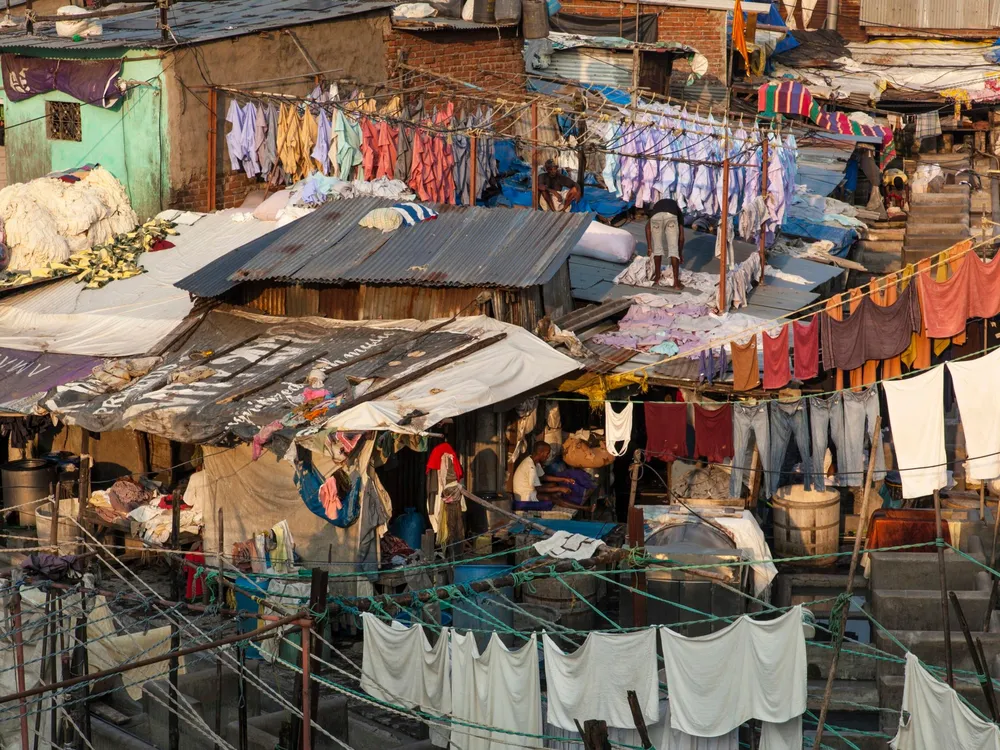 Mumbai's gigantic slums are one of the city's most prominent—and problematic—features. Dharavi, located in the heart of Mumbai, is home to upwards of 1.5 million people, giving it the distinction of being one of the largest slums in all of Asia. It became internationally known after it became the setting for Slumdog Millionaire, the Danny Boyle-directed film that won an Oscar for Best Picture in 2009.
Now, reports the AFP, it will also be home to what organizers are calling the first museum to ever be created in a slum. The museum, known as Design Museum Dharavi, is the brainchild of Spanish artist Jorge Mañes Rubio, whose work combines found artifacts and art that "reimagines and revives [forgotten] sites as attention-worthy destinations." Rubio came up with the idea after he visited Dharavi in 2011.
"I visited Dharavi for three weeks. I met few people and looking at their struggle and difficulties, thought of doing something for them," Rubio tells Anagha Sawant of I am IN.
The museum itself will be a small, flexible mobile structure, which will make it easy for it to be pulled through the slum's streets on a bike or small vehicle. It will open for two months starting in February at different locations throughout Dharavi. "Despite the tough conditions [the people of Dharavi] live in, they are capable of creating, designing, manufacturing and commercializing all kinds of goods," write the museum's founders on their website. "We believe that the objects made in Dharavi could be as valuable as those collected by design museums."
To that end, Design Museum Dharavi will showcase not just local talent, but also will present community workshops and help connect creators looking to sell their goods with community members throughout Dharavi. After April, the founders plan to let locals take over the museum's operations. 
Residents of Dharavi employ creativity not just for artistic endeavors but also use it as a means of survival. The slum's streets teem with ingenious businesses, repurposed and recycled structures, and innovative overall uses of materials, space and labor. But it could be argued that the museum is riding the coattails of a wave of slum tourism that has spiked thanks to the popularity of Slumdog Millionaire. In and out of India, slum tourism has sparked an ongoing debate about whether it's ethical or exploitative to bring visitors into slums. Though the museum's stated purpose is to showcase local talent, two of its four executive team members are based in Amsterdam.
Whether you see the museum as exciting or questionable, the debate it raises—and the objects it displays—are sure to keep raising the profile of India's largest slum. And that's the point, write its founders: "The main mission of Design Museum Dharavi is to challenge our perception of 'slums, favelas, barriadas, ghettos' on a global scale."