'9-1-1' Has Meant 'Help, Please' Since 1968
The first 911 call ever placed came from the small town of Haleyville, Alabama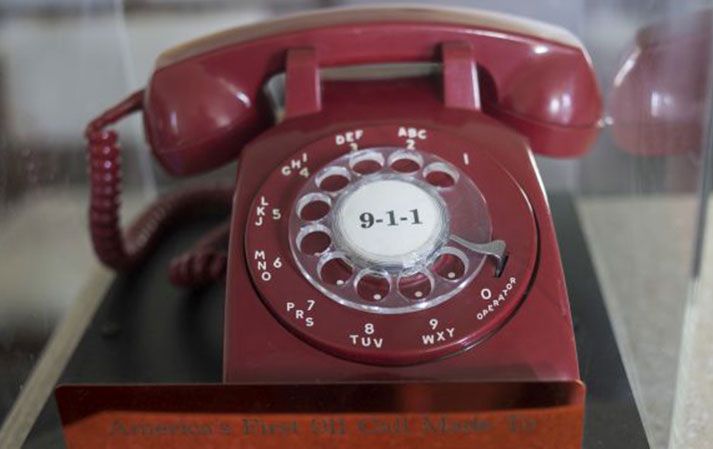 On this day in 1968, a phone rang in the police station of Haleyville, Alabama. But unlike all the days before, the caller—Alabama Speaker of the House Rankin Fite, who was not in an emergency situation—didn't dial the local police number.
He dialed 911, a three-digit number that would go down in local and national history.
The idea for a universal emergency phone number didn't start in Haleyville, a town of fewer than 5,000 inhabitants that was dry until 2010. It started with a 1957 recommendation from the National Association of Fire Chiefs, writes Carla Davis for the Alabama News Center.
Their recommendation was prompted by a serious problem, she writes: before 911, anyone who needed emergency help had to figure out if they needed the fire department, the police, or medical help, and then call the appropriate local number. Not easy to do when someone is bleeding, a baby is being born, or the building's on fire.
It took more than a decade before the fire chiefs' recommendation was put into effect, Davis writes. Haleyville came into the picture when the president of the Alabama Telephone Co., an independent telephone company, fought to have his company launch the new system.
The call was picked up at the police station on a special red phone, wrote Hoyt Harwell for the Associated Press on 911's 25th anniversary in 1993. At the receiving end of the call was Congressman Tom Bevill, Alabama's longest-serving congressman—who was still in office when Harwell interviewed him 25 years after that first call. "Immediately afterward, we had coffee and donuts," Bevill recalled.
But the early days of 911 weren't all coffee and donuts, Harwell wrote:
A couple of years after the system was installed, newly hired Haleyville police dispatcher Ronnie Wilson received a frantic 911 call.

"A woman said, 'My water just broke,' and I told her I'd get her a plumber right away,'" Wilson recalled.

"Then she said I didn't understand, and I realized she was about to have a baby, and ordered an ambulance for her."
Haleyville still celebrates the event that put it on the map with an annual 911 Festival, Davis writes.
But out of the 10 possible numbers on a telephone, why were the digits "9-1-1" chosen? That question has an answer that dates back to the 1960s as well. Rotary phones were still common in the 1960s, writes Sarah Stone for Today I Found Out, and the digits of the emergency number were both easy to remember and quick to dial, as they used the number at the end of a rotary phone's rotation and the number that was fastest to dial.