Thousands of Bodies Rest Under the University of Mississippi Medical Center Campus
The University hopes to remove the bodies and build a memorial and laboratory to study the former insane asylum patients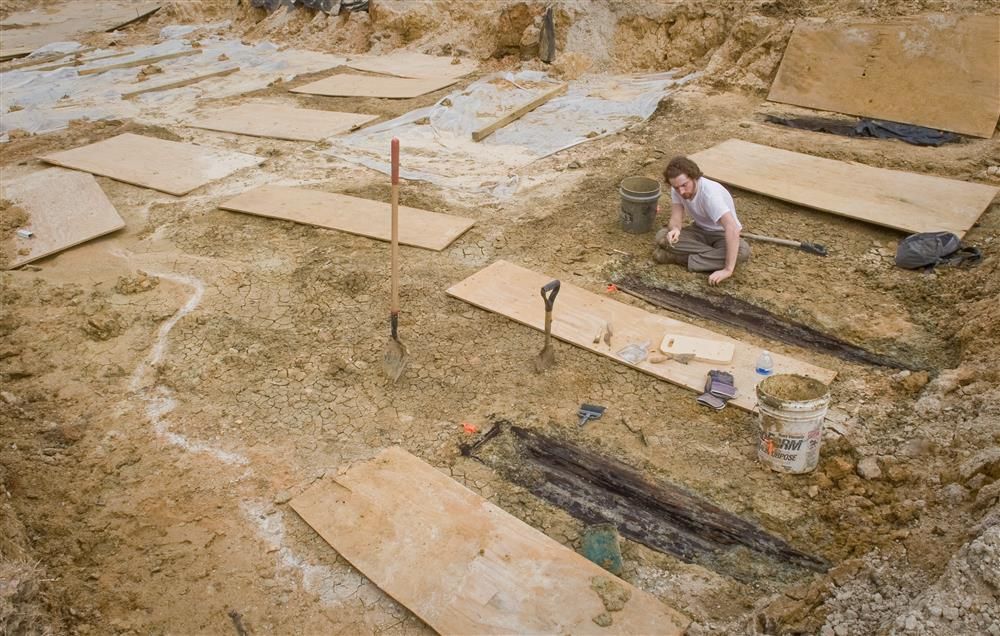 In 2013, a construction crew doing road work on the campus of the University of Mississippi Medical Center in Jackson discovered 66 bodies from the Mississippi State Asylum, which was on the site from 1855 to 1935. Seth Augenstein at Laboratory Equipment reports that a year later, while building a parking garage, radar scans revealed at least 2,000 more bodies on the site known as Asylum Hill. Now, experts believe there may be as many as 7,000 bodies on the 20-acre plot of land, which the campus hopes to develop.
According to Jerry Mitchell at The Clarion-Ledger, the university estimates that it would cost $3,000 dollars per body—or around $21 million total—to remove and rebury the thousands of former asylum patients. But the university is looking at a cheaper in-house alternative which would cost upwards of $3 million over eight years. "Removal of the bodies will cost hundreds of thousands to millions of dollars because ethical and professional standards within archaeology have to be followed in their removal," Molly Zuckerman, a biological anthropologist at Mississippi State University, tells Augenstein.
If the campus can get funding, they would also create a memorial, visitors center and a laboratory where researchers could investigate the remains, reports Mitchell. A group of anthropologists, archaeologists and historians called the Asylum Hill Research Consortium came up with the plan for the area. "It would be a unique resource for Mississippi," Zuckerman, tells Mitchell. "It would make Mississippi a national center on historical records relating to health in the pre-modern period, particularly those being institutionalized."
Mississippi has been aware of the existence of the cemetery thanks to hand-drawn maps dating back to the 1800s. However it wasn't until construction on the site began that the coffins were discovered, Ian Shapira reports for the Washington Post. Mitchell reports the mental hospital was Mississippi's first, and some 35,000 people were admitted, with 9,000 dying at the facility before it closed in the 1930s. Most of those were buried on the grounds. A full list of the people who lived and died at the asylum will be posted online at a future date.
While plans for Asylum Hill are still up in the air, the bodies unearthed so far are already helping researchers. Augenstein reports that researchers recently presented three projects based on the 66 bodies discovered in 2013. In one, a researcher sequenced DNA from the bacteria the patients' teeth to study disease in the years before antibiotics were available. Another study looked at the possibility of pellagra, a vitamin B deficiency that leads to dementia, in the patients. A third dated the wood in the coffin and looked at radioactive isotopes in one of the bodies to determine the lifestyle of the patient.