70 Percent of Illinois Is In A Drought (And It's Better Off Than Indiana)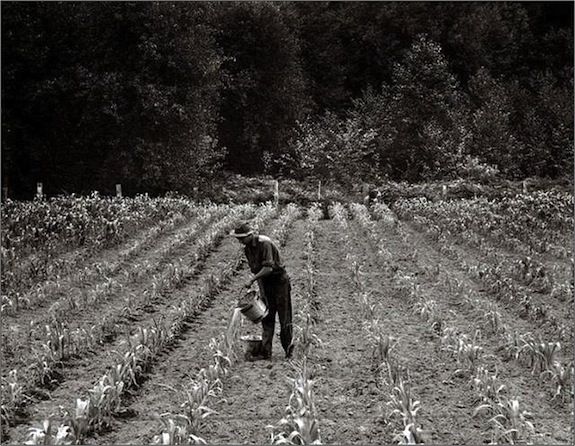 The U.S. Drought Monitor has determined that most of Illinois is in a drought. So is most of Arkansas (71%), Ohio (77%), Missouri (82%), and Indiana (85%).
The drought's bringing to mind the last bad one, which happened in 1988. The Jacksonville Journal-Courier talked to the Illinois Farm Bureau's John Hawkins, who says it's not quite that bad yet.
"A lot of people are saying it's like what happened back in 1988," Hawkins said. "We're not great right now, but we're a lot better off than in 1988."

Currently, the number of corn crops in Illinois rated in good condition is in the low 50 percent range, compared to one-fifth of the crops in 1988, Hawkins said.

As far as Illinois droughts go, 1936 was even worse, Hawkins said.
The Midwest will have to deal with some of the most dramatic jumps in temperatures if climate change continues apace, and summers in states like Illinois will likely get hotter and drier. That 1988 heat wave caused $40 billion in losses, according to the Union of Concerned Scientists. And by mid-century, the group says, that summer "will likely be considered cooler than average."
More from Smithsonian.com