Sixty-Six Years After Rosa Parks Took a Seat in Montgomery, Protest Is Alive in America
The civil rights leader likely would have approved of current activists' work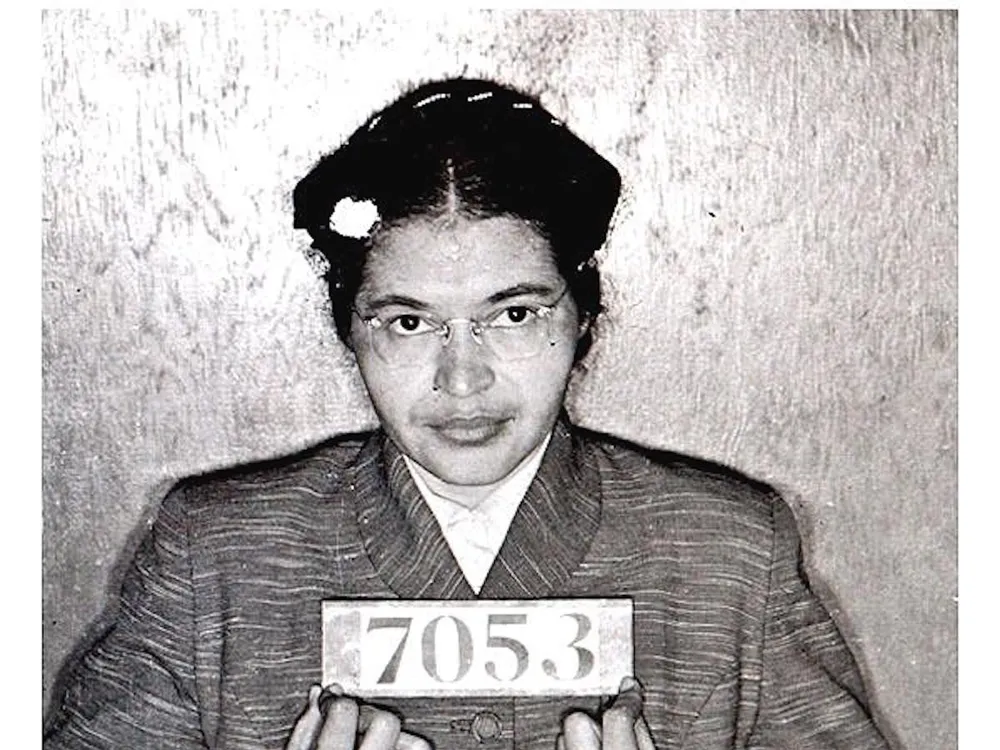 Rosa Parks' moment on a Montgomery, Alabama, bus today in 1955 is famous, but it was a beginning, not an end. Parks's actions were the "tipping point" that sparked the Montgomery Bus Boycott, writes Beth Py-Lieberman for Smithsonian.
"I had been pushed around all my life and felt at this moment that I couldn't take it any more," wrote Parks of her famous act of protest, when she refused to give up her seat on a bus to make room for a white passenger. "When I asked the policeman why we had to be pushed around? He said he didn't know."
Parks's papers, recently made available to the public, reveal not the quiet seamstress of history books, but a woman who struggled all her life for civil rights, writes political scientist and Rosa Parks expert Jeanne Theoharis. "Parks viewed the power of speaking back in the face of racism and oppression as fundamental—and saw denying that right as key to the functioning of white power."
"People always say that I didn't give up my seat because I was tired," wrote Parks in her autobiography, in a widely repeated quote, "but that isn't true. I was not tired physically… No, the only tired I was, was tired of giving in."
"Listening to Rosa Parks forces us to reconsider our view not only of our civil rights history, but also the demands of our civil rights present," writes Theoharis. "We are forced to reckon with the fact that today's rebels could be tomorrow's heroes."
If you follow the arguments of Theoharis and other scholars, Parks and the civil rights demonstrations of the '50s and '60s have parallels with modern movements like #BlackLivesMatter.
For example, a 1963 Gallup poll found that 60 percent of white respondents had an unfavorable view of the 1963 March on Washington, saying it would cause violence and not accomplish anything. That's an opinion many have held about #BlackLivesMatter. A 2016 Pew Research poll found that only 59 percent of blacks and 39 percent of whites thought the movement would be effective in the long run.
"Criticisms of the #BlackLivesMatter movement consistently pit it against the Civil Rights Movement," writes Zeba Blay for Huffington Post. Critics ask what Martin Luther King or Rosa Parks would think, she says. Her answer: "Rosa Parks would believe that black lives matter, because Rosa Parks, alongside King and the NAACP, formed the catalyst for the #BlackLivesMatter movement."
Parks's civil rights struggle didn't end in Montgomery. She remained an activist until she died in 2005, still insisting, writes Theoharis for Smithsonian, that the United States had a long way to go in addressing racial inequality.