The 61 Tattoos of Ötzi, the 5,300-Year-Old "Iceman"
Scientists have mapped the body art of one of archeology's biggest super stars in hopes to better understand the role tattoos played in early civilization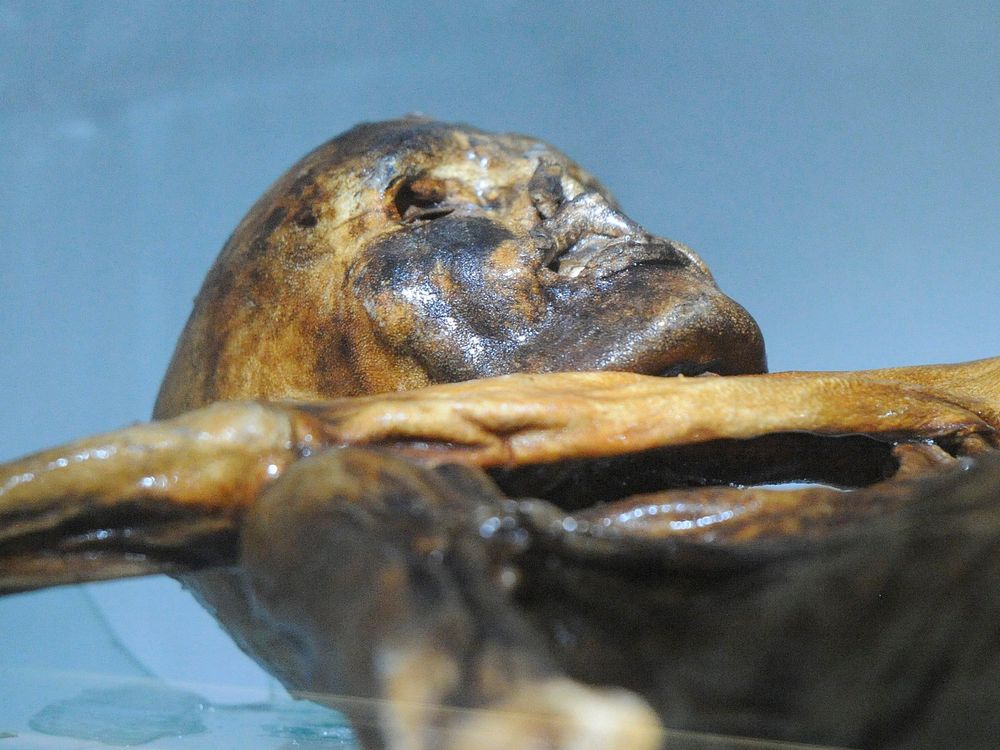 In the nearly 24 years since he was discovered, Ötzi has provided a virtual treasure trove of information on the lives and times of Stone Age humans. Mummified by the ebb and flow of glacial ice and discovered in the European Alps, the "Iceman" is the oldest intact human body ever found. He died around 3,500 B.C.
We know a lot about Ötzi. We know his age, how he died, what he wore and ate, that he suffered from heart and gum disease, gallbladder stones and parasites. His genome has been studied, and relatives have been found. And now, we're beginning to know more about his tattoos.
Italian researchers working on Ötzi recently announced that they have finished mapping out the mummy's body art, finding 61 tattoos in total. The task proved tricky, since the centuries have darkened his skin, obscuring the tattoos from the naked eye. To make them visible without damaging the body, the team of scientists used novel multispectral photographic imaging techniques.
The tattoos mostly consist of parallel lines and x's likely made by rubbing charcoal into purposely made cuts. As the Huffington Post reports, most of them were found in areas commonly associated with acupuncture points, suggesting that the tattoos' purpose could have been medicinal, possibly intended to relieve joint pain.
It is theorized that one newly discovered tattoo on Ötzi's ribcage, far from any joints, might have been applied as a form of treatment for chest pain.
Researchers are still working to better understand just what role tattoos may have played in late Stone Age society, and the team's mapping efforts bring them one step closer to answers.
"For us, it was important to have finally (after more than 20 years) the exact number and location of all tattoos," Dr. Albert Zink, director of the Institute for Mummies and the Iceman in Bolzano and one of the study's authors told the Huffington Post in an email. "This work can now be used for further studies that will focus on the reason why the tattoos were made."