60 NASA Scientists are Trying to Build a Better Parachute
The Supreme Council of Parachute Experts wants to construct a parachute that can help a heavier craft land on Mars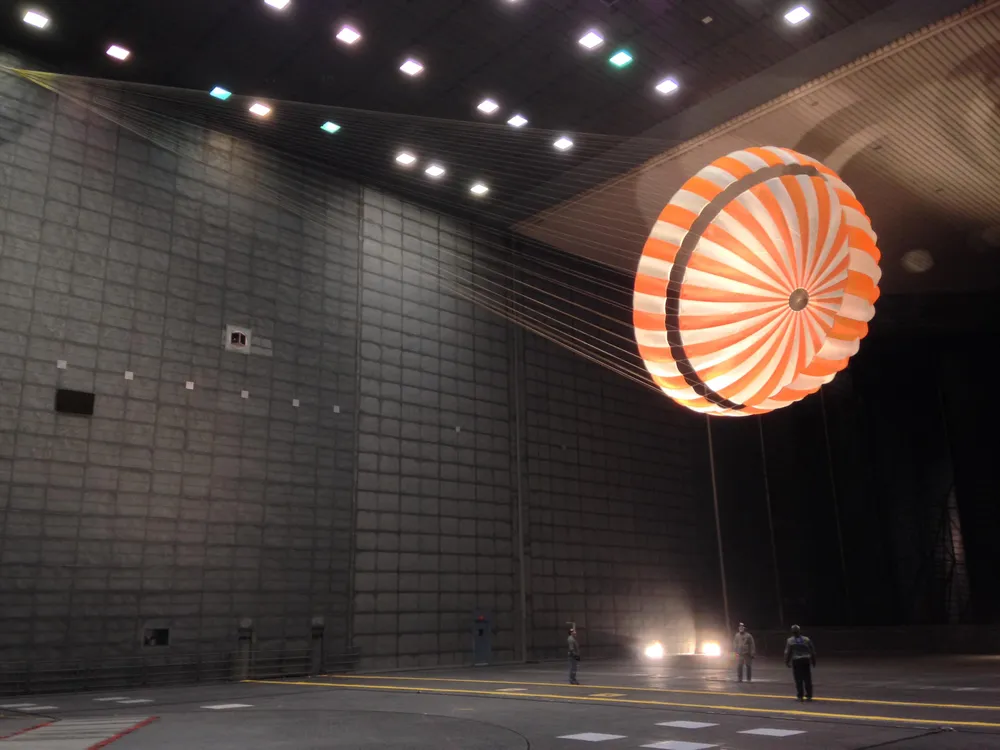 It all started with an epic failure — a 100-foot test parachute that tilted, bucked and ripped before scientists' eyes as NASA's Low Density Supersonic Decelerator (LDSD), hurtling back towards earth at 2,500 miles per hour. But the space agency wasn't about to let their plan to figure out how to decelerate a Mars-bound craft from superspace speeds die…so in 2014, they convened something they're only half-jokingly calling the Supreme Council of Parachute Experts (SCOPE).
SCOPE is a 60-person team obsessed with building a better parachute. Though the agency admits it's tough to find anyone who will admit to being a parachute expert, they were able to assemble a group of scientists and engineers willing to convene for regular meetings during which they watch old supersonic parachute test footage and the LDSD failure, then analyze up-to-date data and brainstorm ways to fix the issues.
The going hasn't always been easy — or ego-boosting — for the agency. In a release, they report that some scientists "were somewhat appalled by the arbitrary nature" of the first LDSD test, with a seasoned engineer even declaring it "the worst parachute deployment he had ever seen." Viewings of old footage revealed that the deployment issues that accompanied the 2014 LDSD test have been around for decades, and yielded two major recommendations.
Now, NASA is moving forward with the Council's suggestions to make the next parachute deployment look as different as possible from the failed 2014 mission. And, just in case, make the new chutes as strong as possible. Their work could be paying off: they've been testing (and destroying) parachutes using rocket sleds that simulate the high speeds a parachute would encounter in space and using their findings to refine a new design.
On June 2, the next LDSD test will launch with a newly-designed parachute — and the crossed fingers of 60 parachute nerds with a dream. If it succeeds, the agency will be one step closer to achieving a way to decelerate and land heavier spacecraft on Mars.