5,700 Dead As India Struggles With Changing Monsoon
As the climate changes, India's monsoon is changing with it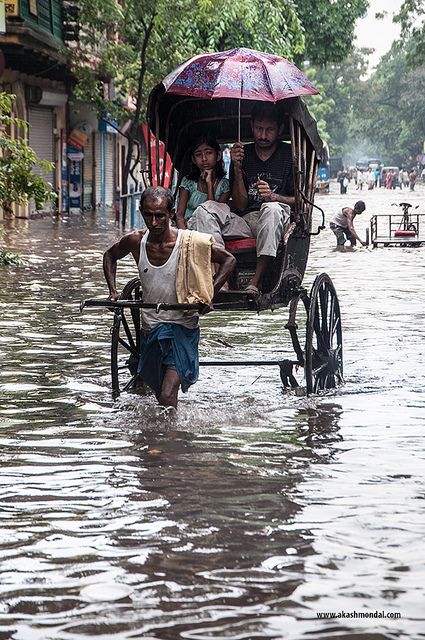 In mid-June, it started to pour in India. The country's annual monsoon rains had come earlier than usual and much, much heavier. "The rains are at least twice as heavy as usual in northwest and central India as the June-September monsoon spreads north, covering the whole country a month faster than normal," said Reuters at the time. As is often the case, the monsoon rains caused flooding, over-topping the mighty Ganges river, among others. The flooding initially killed at least 60, but as the Associated Press reports today, that number has been revised upwards to 5,700 as thousands of people that went missing during the floods are now presumed dead.
The annual Indian monsoon is a fundamental facet of life on the subcontinent. Without the monsoon rains there is widespread drought. But an early onset means people are often not ready for the rains. Reservoirs and dams are used to control the water, which often comes in bursts. If the monsoon behaves unpredictably there may not be enough room in the reservoirs to hold it all, and flooding can ensue.
The struggle of dealing with the monsoon is only getting harder, too, as climate change is making the annual event more powerful and more variable. The Economist last year said that climate change could bring "more short and devastating downpours and storms, more frequent floods and droughts, longer consecutive dry days within monsoons, more rapid drying of the soil as the land heats, and a greater likelihood that plant and animal diseases might spread."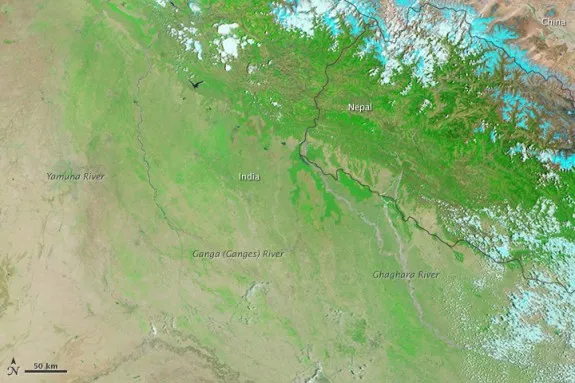 Though monsoons often seem to be talked about as if they're giant storms, like a hurricane or a typhoon, a monsoon is actually little more than a seasonal shift in the winds. In the winter, the wind in India tends to blow toward the northeast. In the summer, it blows toward the southwest. This change in wind direction means the air has a different source, and the southwesterly winds of the monsoon come bearing heaving rains. Monsoons are a fairly common weather system around the world. (In fact, the southwestern U.S. has a monsoon season.)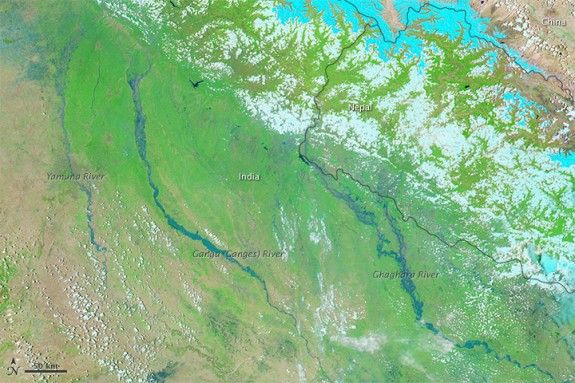 According to recent research, the emissions of aerosols like soot and smoke might be causing the monsoons to arrive earlier in the year, bringing heavy rains in June like we saw this year. Combined with the changes in temperature and atmospheric circulation patterns that are expected as the climate changes, Indians trying to live with their land's annual cycle may face increased uncertainty. But with uncertainty comes an inability to prepare and devastating losses like the ones experienced this year.
More from Smithsonian.com:
Flooding in Pakistan Threatens Remains of 4500-Year-Old Civilization
Changing Climate May Have Led to Angkor's Downfall