5 Things to Know About Svetlana Alexievich, Winner of the 2015 Nobel Prize in Literature
The Belarusian journalist is best known for her tragic investigations of war and disaster in eastern Europe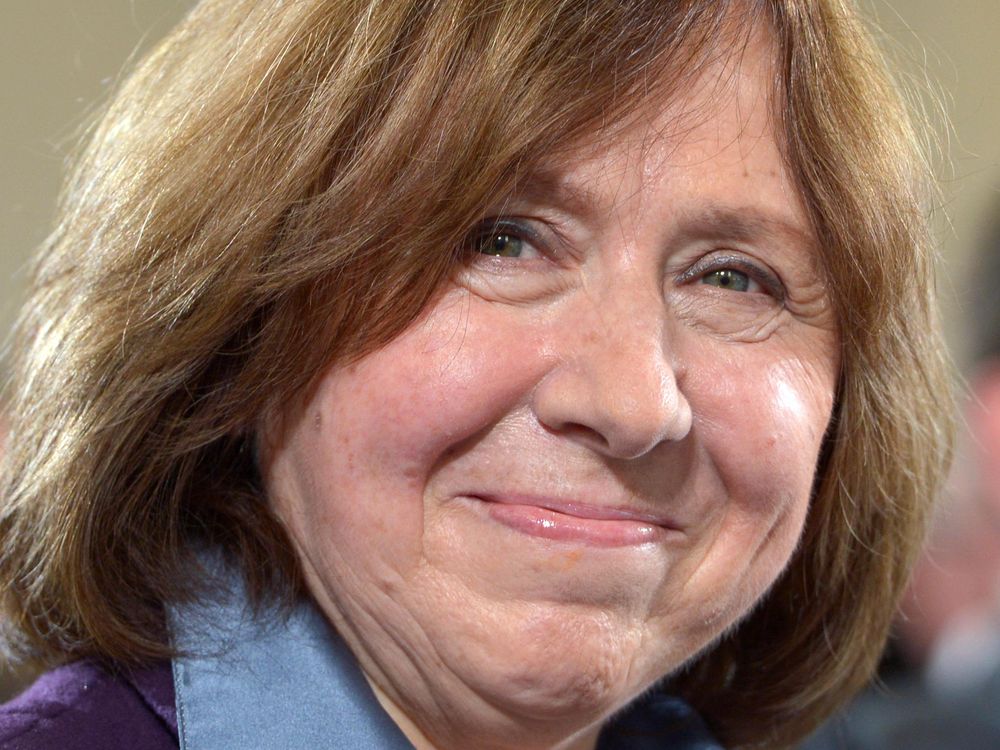 This morning, Belarusian journalist Svetlana Alexievich won the Nobel Prize in Literature. Alexievich won't just walk away with a glittering medal and eight million Swedish Krona (roughly $970,000). She's now a member of the world's most elite literary club. Here are five things to know about her: 
She writes poignantly about war and disaster in eastern Europe
Her work is both journalistic and lyrical, with a focus on ordinary citizens who lived through extraordinary circumstances. Her first book, War's Unwomanly Face, is based on interviews with women who played a part in World War II. Sara Danius, permanent secretary of the Swedish Academy, told The Guardian that Alexievich broke ground by considering war "from a perspective that was, before that book, almost completely unknown." 
In her best-known book, Voices From Chernobyl, Alexievich interviewed hundreds of people who witnessed the Chernobyl nuclear disaster. The book is both a triumph of journalism and an outcry against the disaster's terrible human cost. 
She's one of the only nonfiction writers to win a Nobel 
While the Nobel committee loves poetry and prose, it rarely gives a nod to nonfiction writers like Alexievich. In fact, Philip Gourevitch points out for The New Yorker, it's been more than a half century since any journalist or essayist won the prize. 
Her work was adapted into an Oscar-nominated film
The Door, a short film by director Juanita Wilson, was nominated for an Academy Award in 2013. The movie was based on Alexievich's Monologue About a Whole Life Written Down on Doors,  a testimony from a man who stole a door from his own home after the Chernobyl disaster.
She's a harsh critic of Vladimir Putin
Alexievich, who was born in Ukraine, used her prize to criticize Russia's "foreign invasion." Her frank critiques of Soviet-era policies, as well as the present-day governments of Russia and Belarus, have had dire consequences; she was banned from public appearances in her home country, had her phone tapped and spent more than a decade living in exile, BBC reports. 
Listening is her secret weapon
As the pioneer of a genre that blends oral history with lyricism, Alexievich pays careful attention to others' voices. The Los Angeles Times' David L. Ulin writes that the "starkly practical" journalist finds inspiration everywhere: 
"You might say," she explained at PEN World Voices, "that my work is just simply lying on the ground and I go and I gather it and I pick it up and I put it together. If Flaubert said 'I am a man of the pen — or the plume,' I could say of myself that I am a person of the ear."