At Least 47,000 Children Have Illegally Crossed the Border Since October
And tens of thousands more are expected to cross before the year's out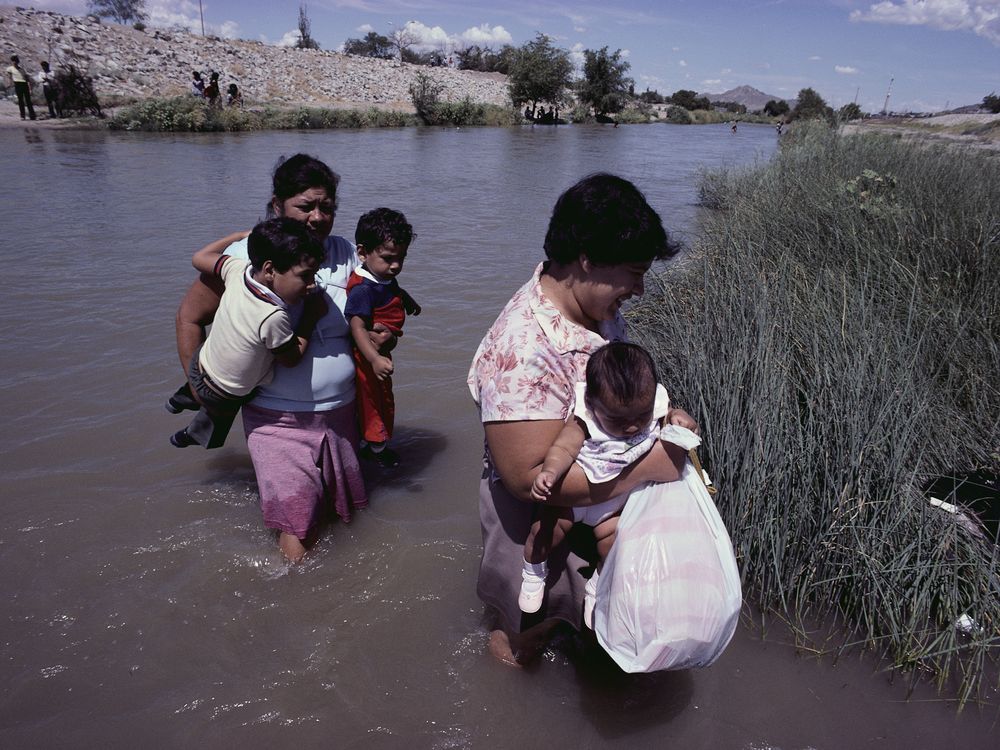 Since October 1 of last year, 47,017 unaccompanied children have been caught trying to sneak into the southwest United States. The number of children who illegally cross the border has been increasing for years, but this influx is a record, says the New York Times. On Tuesday, the Senate approved a $2 billion fund to help cope with what President Obama has called an "urgent humanitarian crisis."
Each year, says Fox News, thousands of children make the dangerous journey to the U.S., often alone. From 2008 to 2011, says Fox, roughly 6,000 to 7,500 kids were swept up by the Department of Health and Human Services, the federal agency tasked with helping the kids find their families or deporting them back to their home country. This year, says Fox, "[t]he total is expected to be as high as 90,000" children.
Most of the children are making the crossing in southern Texas, and the incredible surge has overwhelmed local Border Patrol services.
The kids are mostly coming from El Salvador, Honduras and Guatemala—countries devastated by gang violence and staggering homicide rates.
To keep up, DHS is sending kids to holding facilities and military bases in Arizona, California, Oklahoma, and Texas, where they wait to be processed. 
That's the best case scenario for these kids. Luís Chaparro reports for Vice that the "Greyhound terminal in Phoenix has an encampment of children and families that has settled there because US border authorities say they have nowhere else to put them."
Leaked photos from inside one of the border guard facilities in Texas show kids living in what one politician called "deplorable conditions."
No one is entirely sure why the number of children trying to make it into the United States has increased so dramatically. Some people blame confusing immigration laws, which could be sending mixed messages to Central American families about their children's prospects in the U.S. In other cases, the kids are simply coming to join their parents who have already immigrated illegally. The Obama administration, says Vice, attribute the surge not necessarily to America's offerings, but to the horrid conditions from which the children are fleeing.
"In a very real way, the people fleeing Central America are war refugees," says the Editorial Board of the Sacramento Bee. "While there's no formal conflict, Guatemala, Honduras and El Salvador are some of the most violent places on earth."
Some of the kids picked up by the Border Patrol will, in fact, get to stay in the country. The others, though, face weeks or even months in increasingly cramped facilities in the U.S. or just across the border in Mexico, until arrangements can be made to ship them home.