3D Printing Molten Glass Is Beautiful
The innovation comes out of the Massachusetts Institute of Technology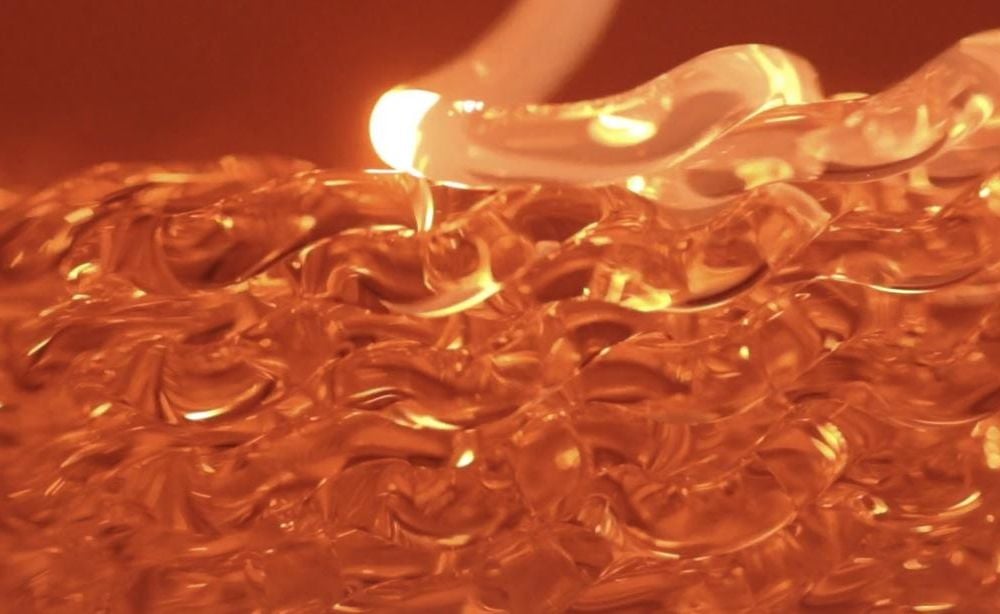 The results of 3D printing range from gimmicky to life-saving to terrifying and innovators are still coming up with new ways to build things from successively deposited layers of material. And now, a group from the Massachusetts Institute of Technology has just unveiled a way to 3D print glass. Since making glass the traditional way involves melting sand at extremely high temperatures, the group's printer needed to handle molten material.
The upshot is a beautiful and mesmerizing process. Mary Beth Griggs reports for Popular Science:
From a reservoir heated to 1900 degrees Fahrenheit, the printer can lay down individual layers of melted glass, building it up into a finished sculpture. And the printer doesn't have to make straight lines or simple cylinders. The machine drizzles glass like honey into fascinatingly beautiful shapes.
But don't just believe the description — watch the machine spin glass sculptures in this video. 
Once the material cools it is, like other glass, transparent, but the ripples and layers are still visible, giving rise to unique-looking textures. The The 3D-printing process allows makers to create fluted structures out of glass that would be difficult to shape using traditional glass-blowing techniques. 
A 2016 exhibition at Cooper Hewitt, Smithsonian Design Museum in New York City will feature some of the 3D printed glass pieces.