3D Copies of Art Let the Blind Experience Classic Works in New Ways
In this museum, touching the paintings is allowed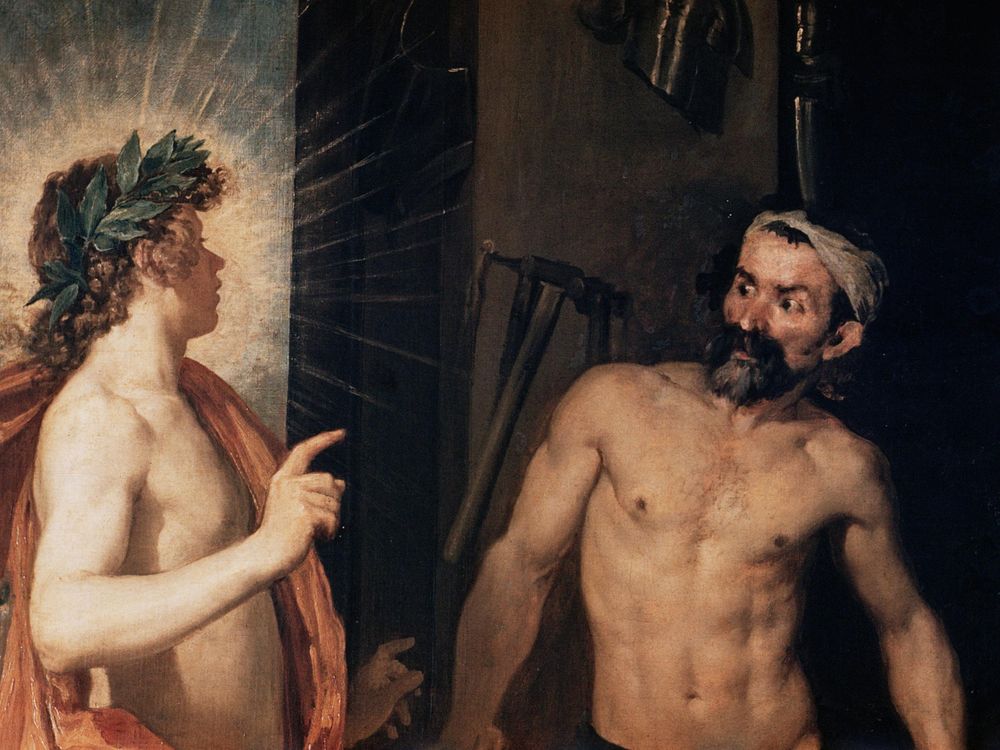 In the 17th century painting "Apollo at the Forge of Vulcan," by Diego Rodríguez de Silva y Velázquez, Apollo bears a crown of laurels silhouetted by the light of a his godly aura. Velázquez is one of Guadelupe Iglesias's favorite painters, but she hasn't seen the artwork in years. "Since I went blind, I've been to museums maybe twice," she told Lauren Frayer at NPR. In 2001, Iglesias lost her vision to retinal disease. "I can listen to the audio guide, but I have to imagine — remember — what the paintings look like." 
Now the Prado Museum in Spain has put up a version of Velázquez that Iglesias can enjoy. It's a 3D copy of the famous work that the blind and visually impaired can touch. Frayer describes how Iglesias runs her hands over the prickly laurel crown and exclaims: "Fantastic!" 
The small exhibit also includes copies of work by Francisco Goya, El Greco and a twin of the "Mona Lisa" painted by one of Leonardo da Vinci's students. Frayer reports:
Curators began by taking a high-resolution photo of each masterpiece, and then used special pigments to paint on top of it.

"It's a special type of paint designed to react to ultraviolet light and rise like yeast when you're baking," says the curator of the exhibit, Fernando Pérez Suescun, who ordinarily works on the Prado's education team. "It creates volume and texture."
The colors are imitated as well, which lets the sighted and people with partial vision appreciate multiple aspects of the masterpieces. Some of the paintings are smaller than the originals, so that visitors can easily touch all parts. Sighted visitors can also use opaque glasses to experience the touchable art as blind people do. 
The small exhibit isn't the only way museums have thought of their visually impaired patrons. The Metropolitan Museum of Manila has some tactile diagrams and audio guides that accompany portraits. The Metropolitan Museum of Art in New York City holds special tours where visitors can touch and handle statues, listen to a guide give detailed descriptions of the collections and learn about drawing techniques to "see" works of art. 
After all, art doesn't just need to be restricted to one sense when humans experience the world through touch, taste, sound and smell as well.