Is $30 Million Enough to Save the Mississippi River Basin?
The USDA has a plan to help the troubled watershed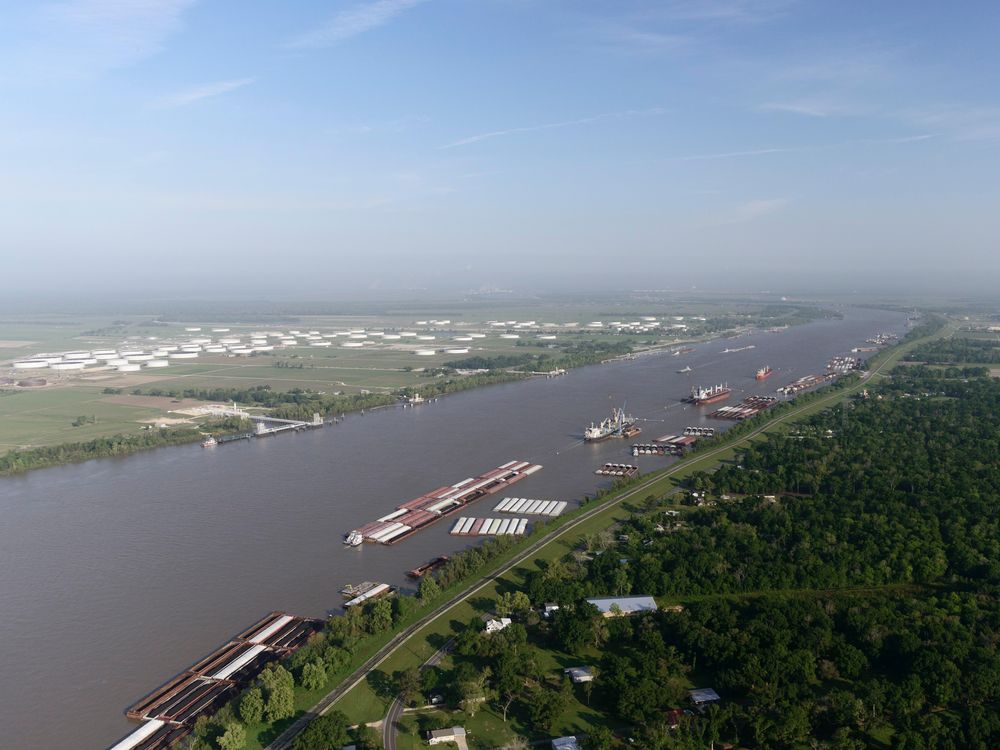 Dubbed Big Muddy, the Mississippi river stretches more than 2,300 miles from its start as the Missouri in Montana to its delta in Louisiana. Its tributaries drain parts of 31 states and two Canadian provinces, making it the fourth largest watershed in the world. 
The Mississippi is a vital part of the ecosystems it touches as well as the U.S. economy—transporting $54 billion in agricultural products every year. But pollution and mismanagement have led the river into trouble, reports Dan Nosowitz for Modern Farmer. So the U.S. Department of Agriculture just announced its plan to keep the watershed afloat.
The USDA's plan, or the Mississippi River Basin Healthy Watersheds Initiative, includes a $30 million investment in projects up and down the basin. It also highlights key target areas: nutrient runoff, erosion and soil health.
But fixing these issues is no small task.
A group that measures watershed health, America's Watershed Initiative, recently gave the Mississippi River basin a grade of D+, reports Brakkton Booker for NPR. The lackluster grade reflects the watershed's failing infrastructure of dams and locks. Even worse, the large amounts of nutrient waste washing down from agricultural and industrial areas have fostered a dead zone in the Gulf of Mexico the size of Connecticut. 
"U.S. water practices and attitudes have allowed freshwater to become the single-most-degraded of all America's major ecosystems—a particular shame when you consider our great water wealth compared with other countries," Cynthia Barnett, author of the 2011 book Blue Revolution, tells Sally Deneen for National Geographic. 
Major changes are needed to help the basin but economics get in the way, Fred Kirschenmann, fellow at the Leopold Center for sustainable agriculture, tells Deneen​. For example, fall cover crops like rye could keep nitrogen in the soil during the winter and is better for the environment—but vastly more expensive—than just reapplying nitrogen fertilizers come spring.
The problems add up. The Initiative estimated that addressing water quality issues, failing transportation infrastructure and aging levees, among other needs, would require $1 billion annually, Ryan Schuessler reports for The Washington Post.
"We really need to increase the investment in the Mississippi River Basin," the Initiative's Executive Director Jordy Jordahl tells Schuessler. "From local, state, federal, and private funds."
The USDA's plan is a start, but to save Big Muddy, that just isn't going to be enough.