Crimean Officials Are Suing Putin for Drinking a 240-Year-Old Bottle of Wine
Putin and Berlusconi opened up a world of trouble along with a vintage bottle of booze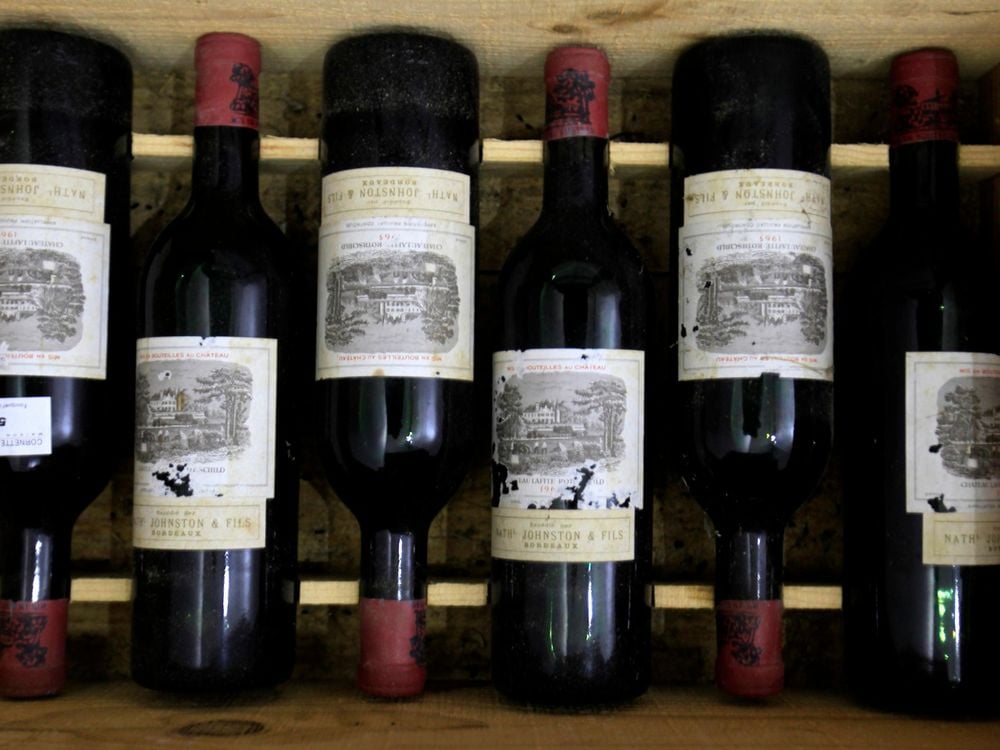 There's nothing like a glass of special-occasion wine of a rare vintage. And recently two world leaders sipping a 240-year-old bottle that was supposed to be off-limits — a move that has made some people very angry. The Guardian's Alec Luhn reports that Vladimir Putin and Silvio Berlusconi popped open a bottle of controversy along with a rare bottle of wine last week — and exiled Crimean officials are taking note.
In a wine-lover's move that turned out to be a vintner's worst nightmare, Putin and Berlusconi toured a Crimean winery, then asked if they could drink a rare red. Luhn writes that the officials' wine tasting incensed Crimean officials so much that they filed a criminal case for "large-scale theft."
What kind of wine could possibly trigger an international incident? Deutsche Welle's Fiona Clark explains that the wine is a 1775 "Jerez de la Frontera" Spanish sherry that dates from the reign of Catherine the Great. Not only are officials claiming that the bottle was worth an estimated $150,000, writes Clark, but they are claiming more than $92,000 in damages for the theft.
But the booze itself doesn't seem to be the root of the problem. In fact, the uproar appears to be more about Putin's treatment of Crimea than the wine in question. The AFP reports that Ukrainian​ prosecutors have filed the charges from exile and are complaining that the wine belongs to "the whole Ukrainian​ people." Nor is it the first time a wine gaffe has been connected with the name of a major world leader: In the 2000s, for example, Thomas Jefferson's name was used to sell fake wine for staggering costs — a scandal that rocked the wine world and left a bad taste in the mouth of many connoisseurs.