Two Hundred Rare Chanel Looks Are Coming to London This Fall
"Gabrielle Chanel: Fashion Manifesto" is the first retrospective of the iconic designer's work staged by a major British museum
From handbags to evening gowns, Gabrielle "Coco" Chanel's designs changed the course of fashion history. She was "the woman who reshaped what it was like to get dressed in the early 20th century through her ground-breaking silhouettes that prioritized freedom over tradition," writes Alice Newbold in British Vogue. Thanks to iconic looks like the little black dress, Chanel attracted the attention of stars like Lauren Bacall, who was often seen wearing Chanel suits. 
Now, Chanel herself is getting the star treatment in "Gabrielle Chanel: Fashion Manifesto," which opens at London's Victoria and Albert Museum (V&A) this fall. The exhibition, which is the first Chanel retrospective staged by a major British museum, explores the French couturière's 60 years in the fashion industry.
"Gabrielle Chanel was a master of her art," says Tristram Hunt, director of the V&A, to the Evening Standard. "The supremely inventive designer continuously perfected a quintessential style: the groundbreaking evening trousers, the signature No. 5 perfume, the timeless day suit, the relaxed—yet refined—formal dress."
Based on a show previously organized by Paris' Palais Galliera, the retrospective includes 200 outfits—122 of which were not part of the Paris show—as well as accessories, perfume and jewelry. 
The V&A team "scoured international collections for never seen before pieces, some over 100 years old," V&A curator Oriole Cullen tells the Guardian's Jess Cartner-Morley. Some of the outfits on view will be rarely displayed items from the V&A's own collection.
The show is organized into themed sections, exploring topics such as the evolution of Chanel's signature style, the creation of the famous No. 5 fragrance, and the introduction of a relaxed yet elegant evening dress.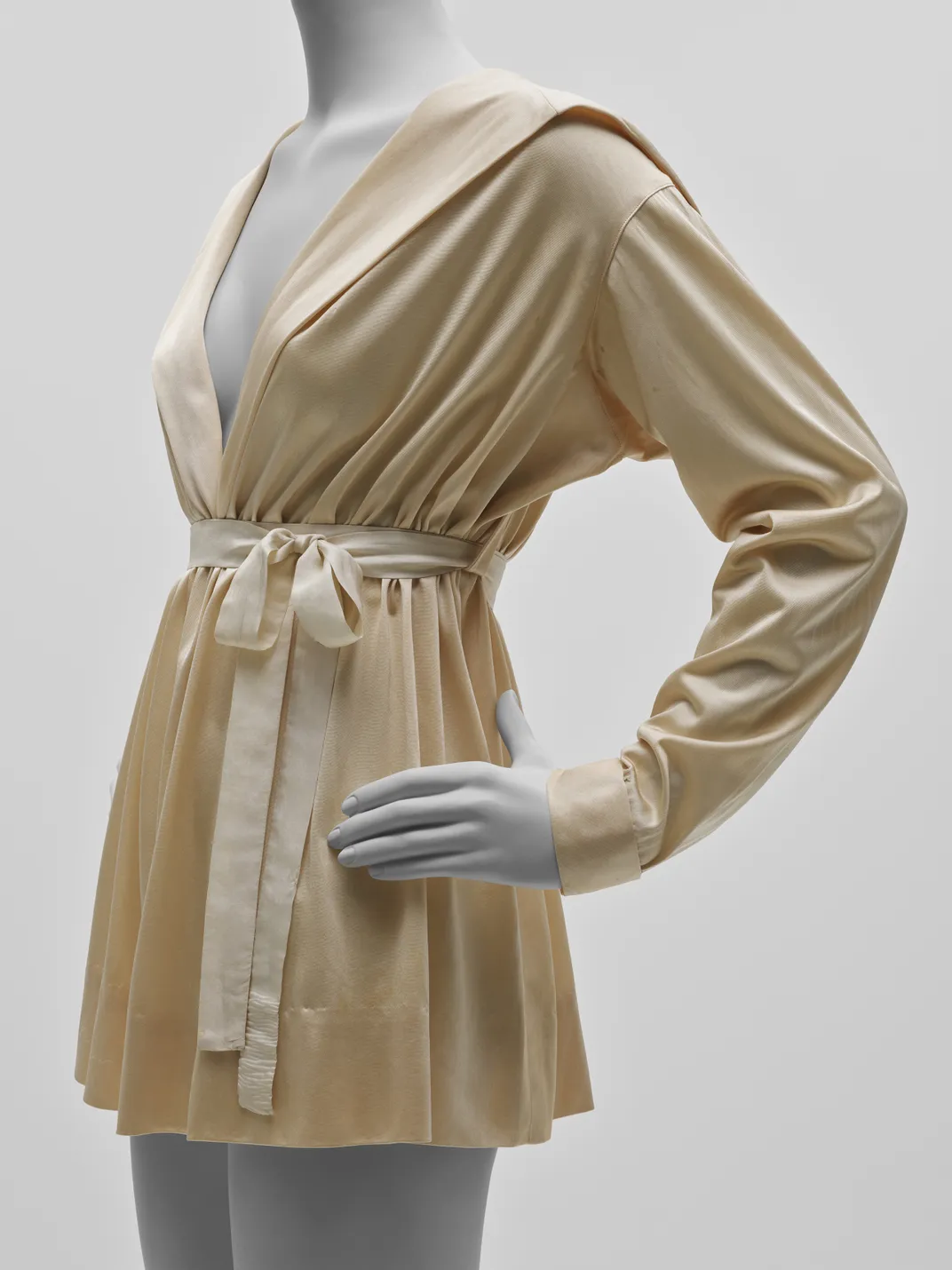 Another section focuses on World War II, which forced Chanel to close her fashion house. It was also a controversial period in the designer's life given her ties to the Nazis and relationship with a Gestapo agent, which she leveraged to maintain a comfortable lifestyle.
Of the pieces on display, the oldest is a collared blouse from 1916, one of the earliest surviving Chanel garments. The blouse is made with silk jersey, a popular material for underwear and stockings that Chanel adapted for other kinds of clothing, per the museum. Other notable pieces include Chanel's British-influenced tweed suits—a favorite of Bacall's—and costumes designed for a production of Le Train Bleu (1924) by Ballets Russes.
"Gabrielle Chanel devoted her long life to creating, perfecting and promoting a new kind of elegance based on freedom of movement, a natural and casual pose, a subtle elegance that shuns all extravagances, a timeless style for a new kind of woman," says Miren Arzalluz, director of the Palais Galliera, in a statement. 
"That was her fashion manifesto," she adds, "a legacy that has never gone out of style."
"Gabrielle Chanel: Fashion Manifesto" will be on view at the Victoria and Albert Museum in London from September 16, 2023 to February 25, 2024.