A Look Inside an Iconically Quirky St. Louis Museum
A veritable playhouse of salvaged materials and crafted objects, the City Museum has entertained the young and young at heart for two decades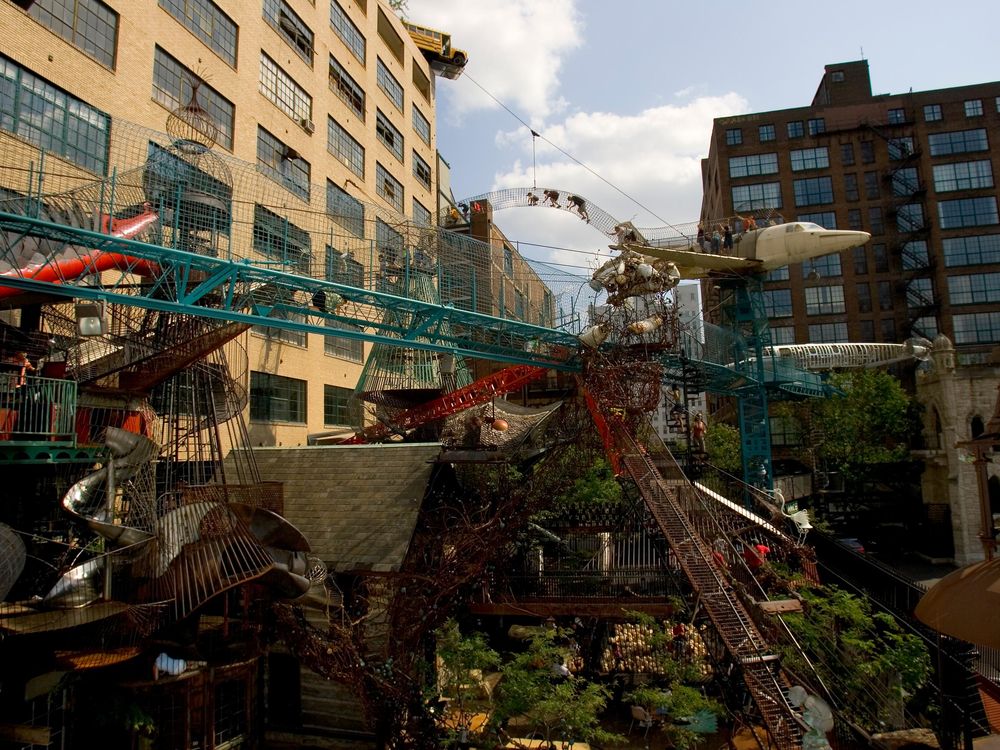 Hiding behind a very plain name in St. Louis is a quirky museum that repurposes salvaged objects from around the city to create a wild and occasionally dangerous playhouse to explore.
The City Museum opened on October 25, 1997 in a part of St. Louis populated by abandoned warehouses. Jutting out of a boxy old shoe factory like growths are a hodgepodge of seemingly random objects, including a ferris wheel, a school bus appearing to tip precariously on the edge of the roof and an old fighter jet. The inside is packed with hundreds of thousands of square feet of things to explore, including tunnels to crawl in, a sculpted cave system, a life-size fiberglass whale to walk through and even a circus ring with daily performances. Incredibly, it's not a children's museum—in fact children must be accompanied by adults to enter.
Founder Bob Cassilly, who died in 2011, envisioned the City Museum as a place to collect the artistic creations of his imagination that were often labeled child-like. The museum struggled for years as a non-profit before Cassilly managed to turn it into a thriving for-profit institution, and the City Museum today has been credited for revitalizing a once desolate central area of St. Louis. Today, an estimated 740,00 people visit the City Museum each year, more than double the actual population of the city it's in.
As a collection of often rusty artifacts and crazy contraptions, the City Museum has also faced dozens of lawsuits from injured visitors. Cassilly himself was defiant in the face of any critques about safety, preferring instead to have unrestrained space to explore and take risks; in fact one of the original proposed names for the institution was "The Museum of Things That Could Kill You." These potential hazards and lawsuits haven't stopped it from collecting many awards, and making many must-visit lists for St. Louis and America.
The museum continues to be added to and expanded, adding tens of thousands of feet of exhibit space since its founder's death, with no plans to slow down in the near future. Last year, the staff, many of whom have worked at the museum for much of its life, reported that they had 15 years of projects in the pipeline. According to the museum's spokesperson, the City Museum's staff plan to celebrate its 20th anniversary in typical style for this quirky institution: "Our director says he will probably set something on fire."