$2 Million in Ivory Seized From Manhattan Jewelers
Two New York City jewelers, caught with $2 million worth of illegal ivory, plead guilty to charges of commercializing wildlife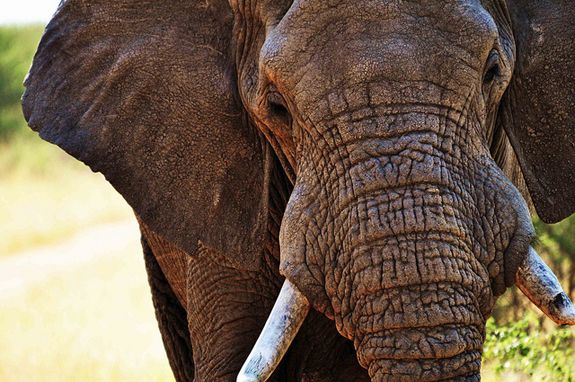 Two New York City jewelers, caught with $2 million worth of illegal ivory, plead guilty to charges of commercializing wildlife, says the Associated Press. Wired reports that the ivory seizure was "one of the largest such seizures in state history" and that "the ivory was mostly used to make small jewelry, animal statues and carved tusks, which were being sold at two shops in Manhattan."
David Halbfinger for the New York Times says,
he case reflects an unsettling trend. Last year, more than 24 tons of ivory was seized around the world — the product of an estimated 2,500 elephants — making it the worst year for elephant poaching since an international ban on commercial ivory trading began in 1989, according to Traffic, a wildlife trade monitoring network.
The confiscated ivory amounted to around a ton, making it a substantial haul in comparison to the 24 tons poached last year.
From the Times,
District Attorney Vance emphasized that under state law, retailers must have a license from the department to sell ivory items. The licenses require that they be able to prove that their goods were legally procured before the ban went into effect.

Mr. Vance noted that state law treats illegal ivory sales as a relatively minor felony. As a result, neither Mr. Gupta nor Mr. Lu faced the likelihood of prison. Under plea agreements, both agreed to pay fines and forfeit the ivory, which filled 70 boxes. Mr. Vance said it would be used to train other investigators.
According to the New York Daily News, the district attorney said,
"Poachers of endangered species should not have a market here… This is an international problem, and we have to address it at a local level."
More from Smithsonian.com: