17 Minutes of Fireworks Go Off in 15 Seconds
Yesterday, in the San Diego Bay, a fireworks show meant to last 17 minutes went off in 15 seconds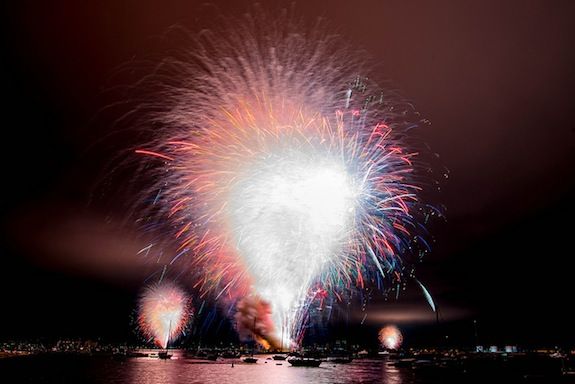 Yesterday, in the San Diego Bay, a fireworks show meant to last 17 minutes went off in 15 seconds.
The Los Angeles Times reports:
The explosion was so bright and loud that some viewers initially thought the barges containing the fireworks had caught on fire. "Oh my God. Look at that. Is that supposed to happen?" said one person, whose comments were captured on a YouTube video. "I think a yacht blew up," @BENBALLER tweeted.
Garden State Fireworks, the company responsible for the display, still isn't sure exactly what happened. Here's those 15 seconds of glory:
And for comparison, here's the finale of the same show in 2011:
That one big boom does have a certain charm and intensity to it.
More from Smithsonian.com:
Why We Set Off Fireworks on July 4th