132-Year-Old Lobster Earns a Pardon from the Pot
Louie, a 22-pound crustacean born during the Cleveland administration, returned to the sea after 20 years living at Peter's Clam Bar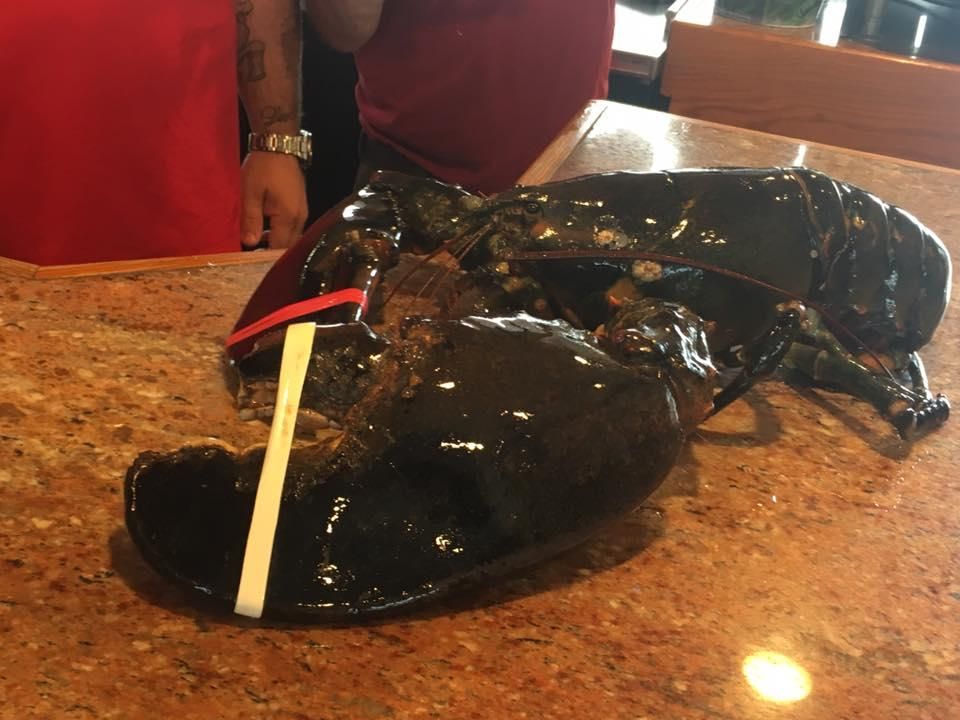 Last week, a customer came into Peter's Clam Bar in Hempstead, a town in western Long Island, and tried to eat Louie. That's when owner Butch Yamali decided it was time for the 132-year-old lobster to finally get a pardon, reports Jennifer Bain and Natalie O'Neill at the New York Post. The man had offered $1,000 for Louie, even though the 22-pound lobster is missing part of a claw. Yamali couldn't make the deal. "It's like a pet now, I couldn't sell it," he tells the Post.
Instead, Yamali released Louie into the wild as part of ceremony celebrating National Lobster Month. Hempstead Town Supervisor Anthony Santino presided over the pardon, saying, "Louie may have faced a buttery fate on a seafood lover's plate, but today we are here to return Louie to a life that is better down where it's wetter."
According to Miya Jones at Newsday, Louie was then handed over to Hempstead Bay Constables who took him by boat out to Atlantic Beach Reef, where he was returned to the water. In all honesty, Louie wasn't too much of a loss for the restaurant, except emotionally. Yamali tells Jones that once lobsters get so big, they are difficult to cook and difficult to eat. By looking at Louie's weight and the rings that accumulate on certain parts of a lobster's body that don't molt, he estimated Louie was 132 years old, born during the presidency of Grover Cleveland. The crustacean spent 20 years at the restaurant, watching thousands of friends come and go.
Louie isn't the only lobster Yamali has pardoned. In a similar Lobster Month ceremony last year, he sent Larry the Lobster, another 130-year-old bruiser from the same restaurant back to the sea. And while releasing formerly captive animals into the wild can often be disastrous, Bob Bayer, executive director of the Lobster Institute in Maine, tells the Post you probably don't have to worry too much about Louie or Larry. "He'll be just fine. There aren't many predators who want to eat a big old lobster like that. Hopefully, he finds a mate — and lives happily ever after."
While both lobsters are impressive, they are not New York's oldest lobsters to be released. Only a few years ago, for instance, a crustacean named George became a tourist attraction at City Crab and Seafood after he was estimated to be 140 years old. He was released in early 2009.