100,000 Travelers Were Stranded at a Chinese Train Station
And you thought your holiday commute was bad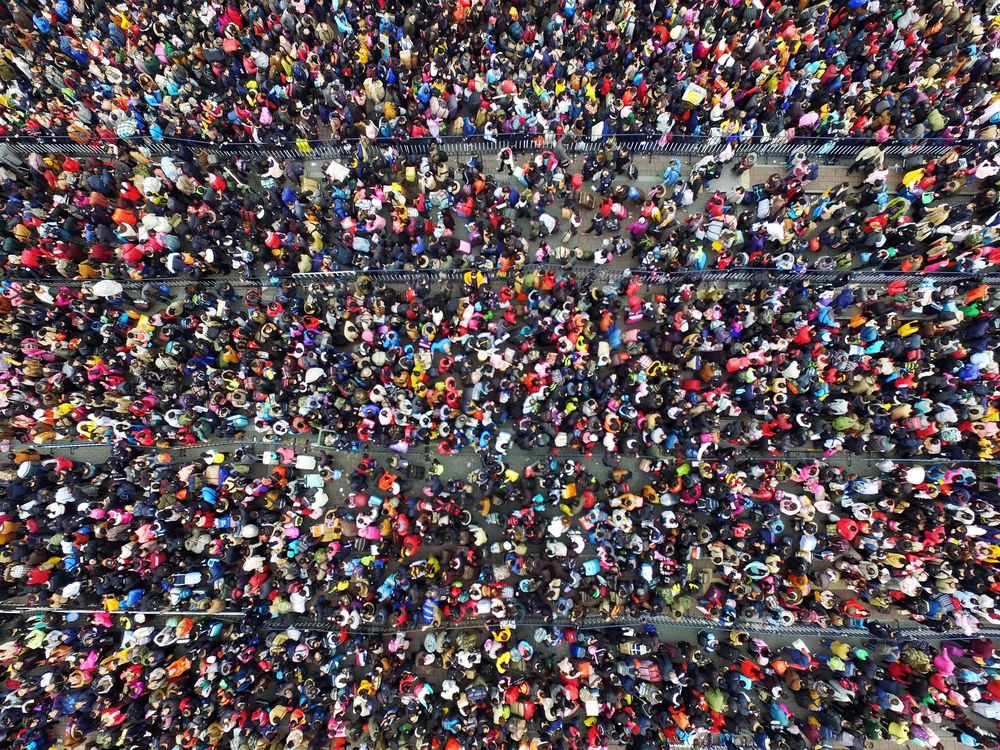 Chinese holidays are known for causing massive traffic jams, like the one that forced 50 lanes of traffic to merge into fewer than 20 or the 10-day jam in 2010 that spawned its own microeconomy. But if you think that public transportation is the logical way to solve the problem of getting millions of holiday travelers home, in this case, you'd be wrong. As Tom Phillips reports for the Guardian, at least 100,000 travelers were stranded in a Chinese train station due to a bout of bad weather on Monday and approximately 50,000 are still waiting on transport, according to the BBC. 
Phillips writes that 176,000 passengers were expected to pass through Guangzhou's main train station in a single day, as migrant workers continue to return home for the Chinese New Year holiday on February 8. But when snow and ice delayed dozens of trains, the station essentially shut down, leaving hordes of travelers out of luck.
The BBC reports that officials have deployed approximately 5,000 police officers to maintain order. But jams continue to plague other train stations, like the Shanghai Hongqiao Railway Station, which South China Morning Post's Mimi Lau reports is packed with 30,000 people waiting on more than 50 train delays.
Chinese New Year travel is so common that it has its own term—chunyun, or spring migration. It's been called the world's largest human migration and is fueled by the country's enormous number of migrant workers. According to CCTV, China's state television channel, at least 20 percent of the country's population is made up of workers who migrate to urban areas to work. China's premier recently called for new ways to integrate the country's nearly 280 million migrant workers into urban areas, to give them better access to public services.
In the meantime, for workers stranded at train stations across China, long lines and stressful vacations remain an ugly fact of life.