Wyoming Workshop Offers Teachers a Week With Dinosaurs
Based out of Shell, Wyoming, the workshops can be taken for college credit and are led by Smithsonian paleontologist Michael Brett-Surman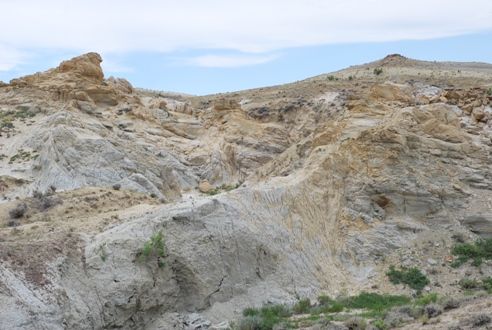 For six days this coming July, Smithsonian National Museum of Natural History paleontologist Michael Brett-Surman will be leading a pair of dinosaur workshops for kindergarten through 12th grade teachers interested in getting some hands-on experience with geology and paleontology. Based out of Shell, Wyoming, the workshops can be taken for college credit, and are divided into two topics:
July 1 to 3: The first workshop is called "DinosaurScience" and combines classroom lectures with visits to the field to explain how paleontologists reconstruct dinosaur biology.
July 6 to 8: Titled "The History of Life Through Fossils," the second workshop is a survey of the last 600 million years, with a focus on the strata of Wyoming's Bighorn Basin.
More information about the workshops can be found at the Bighorn Basin GeoScience Center website. The registration deadline is May 15, 2011.