Wildflower, Magnified
Imagery from the Nikon Small World Photomicrography Competition ranges from the fantastical to the freaky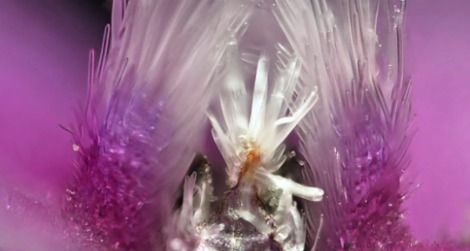 The Nikon Small World Photomicrography Competition is always a favorite in my office. The imagery—created with any of a number of techniques that magnify and enhance objects—ranges from the fantastical to the freaky, but it often has the added benefit of being useful in scientific research. This year Nikon, which announced the 2011 winners earlier this month, has added a Popular Vote feature, which is open until October 30 (the photo above is currently near the top of the leaderboard). And if you have an amazing photomicrograph or digital video (a new category for 2012), you can find rules and entry forms here.
But I can hardly talk about a photo contest without mentioning Smithsonian magazine's own 9th Annual Photo Contest. You can enter images in one of five categories—Altered Images, Americana, the Natural World, People and Travel—and even if you don't make the finals, your photo may be featured as one of our daily Editor's Picks online. The contest is open until December 1, 2:00 p.m. EST, and finalists will be announced on March 1, 2012.
Check out the entire collection of Surprising Science's Pictures of the Week and get more science news from Smithsonian on our Facebook page.