Wild Things: Life as We Know It
Wolves, hibernating animals, spitting cobras and more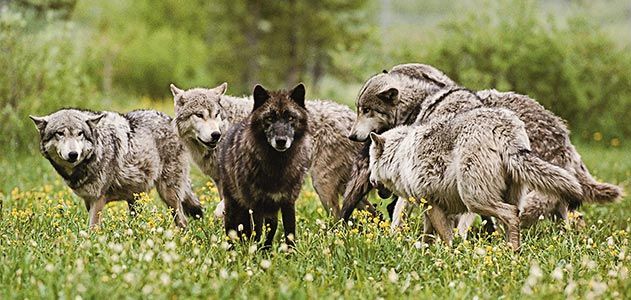 A Wolf In Dog's Clothing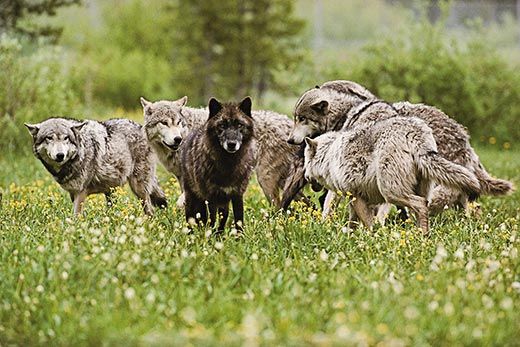 Wolves come in gray, white and, in North America, black. Where did those unusual black coats originate? Scientists from Stanford University and elsewhere compared the DNA of wolves from the Canadian Arctic and Yellowstone National Park with the DNA of coyotes and dogs. The black coat gene, the researchers found, appears to have come from dogs. Some North American wolves likely interbred with domesticated dogs, now extinct, that accompanied people who crossed the Bering Strait from Asia more than 10,000 years ago.
Proto Whale

Newly analyzed 47.5-million-year-old fossils from Pakistan are yielding fresh insights into the early ancestors of modern whales.
Maiacetus inuus
was a land animal highly adapted to life in the sea. One fossil encased a fetus positioned for a head-first delivery, which is typical of a land mammal and suggests the species gave birth onshore. But it probably spent most of its time in the water: its big teeth were suited for catching fish and its flipper-like feet couldn't have been great for walking.
How Fish Recycle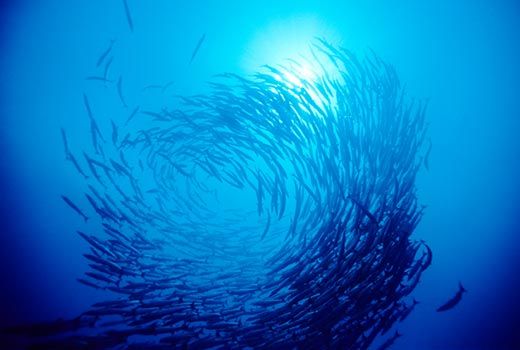 So, how many fish
are
in the sea? Scientists led by the University of Exeter in England have a new answer: about two billion tons. The estimate comes from a study of how ocean fish absorb dissolved calcium and convert it into calcium carbonate, which they dispose of in granules called "gut rocks." Snails, crabs and other creatures build shells out of the fish excretions.
Sleep It Off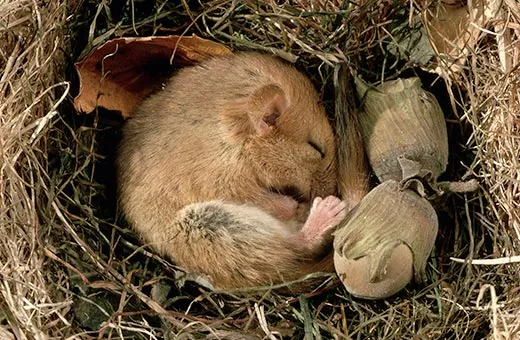 Slugabeds, take heart: researchers in Norway and Finland found that animals that hibernate or hide are less likely than other species to be listed by the World Conservation Union as endangered or threatened. Nestling in burrows, tree holes or caves conserves energy and may buffer these species against environmental change.
Observed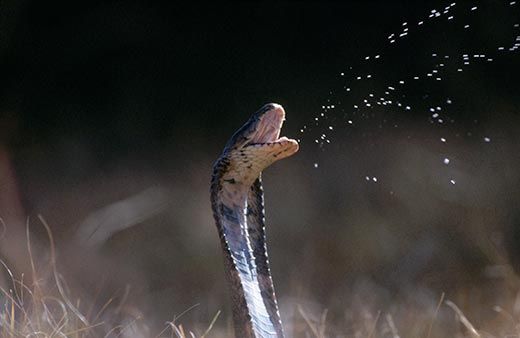 Name:
Spitting cobras, snakes in the genus
Naja.
Evil Eye:
They spit a blinding venom at prey up to six feet away.
Bull's Eye:
In a study of spitting accuracy, one species hit its target 80 percent of the time and another never missed.
Snake Eyes?
Sure, a cobra can see its prey's face, but the key lies in the snake's neck, according to a new study out of the University of Bonn in Germany. A striking snake shakes and twists its head, dispersing venom in a pattern that makes the drops almost impossible to avoid. The researchers, though, worked behind glass.