Why D.C. Got Pummeled With Snow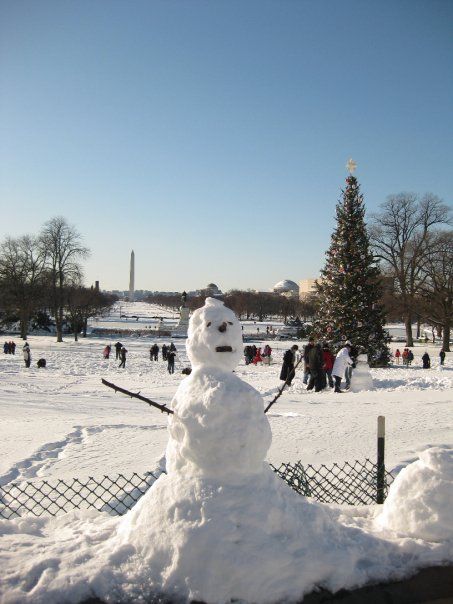 Those of you in the north may be laughing behind our backs (the D.C. region does tend to overreact in cold and snowy weather), but 18+ inches of snow is almost unheard of here in the nation's capital. The Smithsonian Institution museums shut down this weekend, and the federal government closed on Monday (your intrepid blogger, however, did come into her office). Hundreds of people got stranded at airports.
What happened?
According to the Washington Post's Capital Weather Gang, it was a combination of two factors. First, high pressure has been building over the Arctic Circle region for the past few weeks. This pressure pushes very cold air south. You may have noticed that it's been very cold recently throughout the United States, and Siberia, China and Europe have all had a lot of snow recently. Second, this is an El Niño year, the strongest since the winter of 2002-2003. El Niño is a pattern of warmer than normal waters in the Pacific Ocean along the equator. The Capital Weather Gang explains:
Those warm waters tend to feed moisture into a southern branch of the jet stream (known as the sub-tropical jet stream), which adds fuel to storm systems over North America, especially in the southern U.S. and along the Eastern Seaboard. There is significant evidence that our weekend powerhouse was fueled by El Niño. In fact, according to reliable records back to 1950, this is the strongest El Niño with the most negative Arctic Oscillation we have ever seen in the month of December. This powerful convergence of weather influencers appears to have bred such an impressive record-setting event.
Neither weather pattern seems likely to go away soon, which means there could be more snow days in the future for D.C. this winter.