Visit a Science Museum on Saturday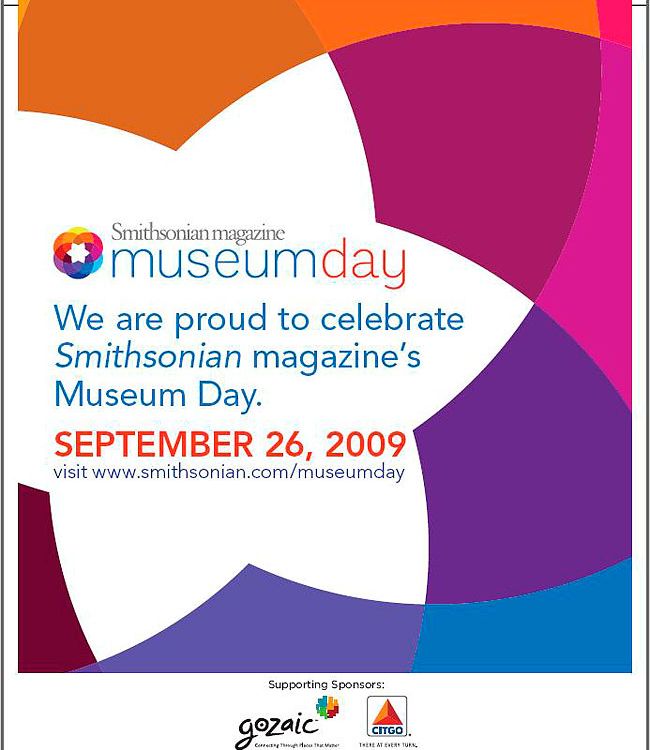 One of the best things about living in (or visiting) Washington, D.C. is the wealth of free museums and other cultural experiences. There are the Smithsonian museums, including of course the National Zoo, but also the National Gallery of Art, the National Archives and the National Arboretum, to name a few. But outside of the capital, going to the museum can mean spending a decent chunk of money.
This Saturday, though, more than 1,200 museums throughout the United States are offering free admission through the Smithsonian magazine Museum Day program. (Visit the program's web site to download a Museum Day admission card to receive free general admission for you and a guest at participating Museum Day locations.)
Being partial to science, I was going to go through the list of participants and pick out the science museums for you. That was before I realized that the program had gotten so big. When it began a few years ago, there were only 100 museums participating. But you can search through the listings by state or plug in your address and find your closest participating museums.
If you're near Philadelphia, I recommend The Franklin Institute, which I visited just last month (to see the now-closed Galileo exhibit). It's a very hands-on science museum, and my friend and I had as much, if not more, fun than the kids there. Walking through a huge model of a human heart, I realized that the path blood takes through it is not really efficient (but then, the heart was never designed, was it?). And I'm sure I had a dopey grin on my face the whole time we played with the physics experiments in Sir Isaac's Loft.
Which museum will you visit?