Video Games Improve Your Vision
Yes, you read that headline right. Video games, specifically first-person shooter games, train your brain and help you see better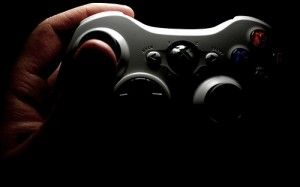 Yes, you read that headline right. Video games, specifically first-person shooter games, train your brain and help you see better.
Twenty-two lucky students and staff at the University of Rochester participated in this new study, the results of which were published online this week by Nature Neuroscience. They were paid $8/hour to play 50 hours of video games over a nine-week period. Half played the action games "Unreal Tournament 2004" and "Call of Duty 2" while the other half played the "The Sims 2" (a strategic life-simulation game).
During and after the study, the researchers evaluated the participants' contrast sensitivity—defined as "the ability to discern slight differences in shades of gray." Loss of this sensitivity is a primary factor in limiting a person's ability to see, but it was thought to be correctable only through changing the optics of the eye, such as through glasses or surgery.
Players of the action games saw an improvement in their contrast sensitivity of 43 percent on average, whereas the Sims players saw no improvement. Daphne Bavelier, professor of brain and cognitive sciences at the University of Rochester explained:
When people play action games, they're changing the brain's pathway responsible for visual processing. These games push the human visual system to the limits and the brain adapts to it, and we've seen the positive effect remains even two years after the training was over.
Bavelier had previously found that game players had better vision when compared with non-game players. She says that these video games, and spending time in front of the computer, may not be harmful to our vision. (There may be other problems, though.)