Top Three Results From a 115-Year-Old Citizen Science Project
The Audubon Christmas Bird Count is touted as the world's longest running citizen science project—so what has it taught us?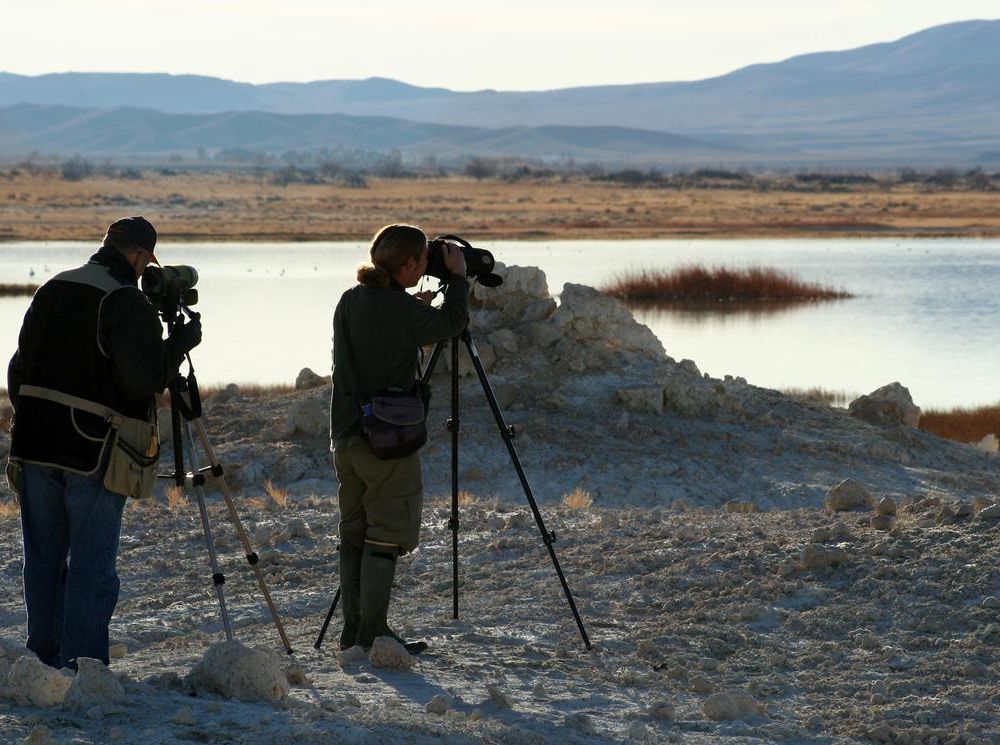 At the turn of the 20th century, Frank Chapman got an idea. The burgeoning middle class had time and money to pursue hobbies and diversions, while concern about wildlife conservation was growing. So Chapman proposed that instead of a traditional Christmas bird hunt, interested parties should participate in a Christmas bird count.
An ornithologist at the American Museum of Natural History, Chapman presided over the first such bird census in 1900, which included 27 bird counters at 25 locations across North America. Teams counted every bird they heard or saw from dawn until dusk, ultimately tallying 90 species. Last year, the Audubon's Christmas Bird Count—touted as the longest running citizen science project in the world—racked up 2,403 avian species.
This year's count started on December 14 and will continue until January 5, 2015. The results will be added to the massive amount of data collected over the past 115 years, which today lives in an online database. Project director Geoff LeBaron says that the Audubon Society gets three to five requests per week from scientists hoping to use Christmas Bird Count data for their own projects and research. So what has the Christmas Bird Count taught us so far?
Early Warning of Declining Bird Populations
The U.S. Fish and Wildlife Service turned to the bird count in the 1980s, in response to reports from hunters of a dwindling number of American black ducks. "Looking at Christmas Bird Count data, the Fish and Wildlife Service was able to document that yes, numbers of American black ducks were declining, enough to alter bag limits," LeBaron says. "That was the first large-scale study that used Christmas Bird Count data, and it was for conservation purposes."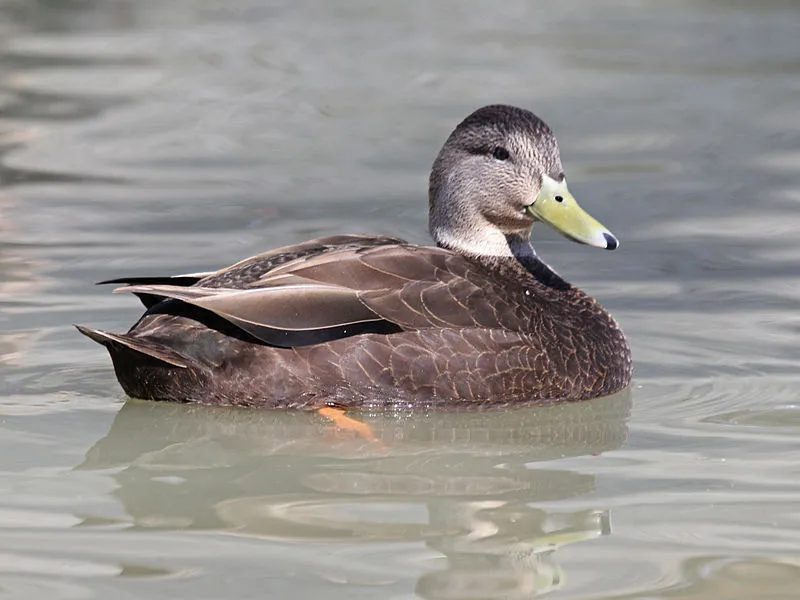 The Christmas Bird Count focuses on wintering sites, where many birds have layovers in their fall migrations. That means that data also help ornithologists fill in gaps in other surveys, such as the North American Breeding Bird Survey, conducted during peak nesting season. Because the breeding survey's methodology depends on roads, it can miss species that breed in more remote locales, such as North America's boreal forests or Arctic regions. But if those same species happen to winter in North America, odds are the Christmas Bird Count will account for them.
"When we do analysis on the Christmas Bird Count data, it's some of the first times that we are able to look at any trend data for some of these species," LeBaron says. One species of bird missed during the Breeding Bird Survey but accounted for by the Christmas Bird Count is Harris's sparrow, a large sparrow that breeds in Canada but winters along the Great Plains.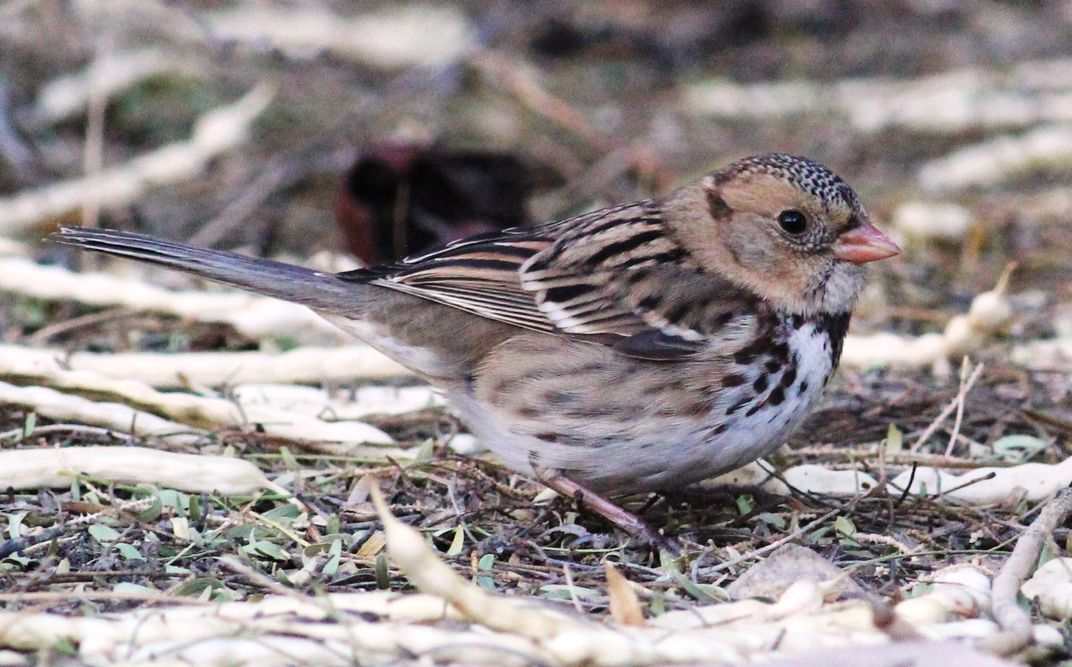 "For the first time ever we looked at data from Harris's sparrow and found that they were significantly declining," LeBaron says. Because the project is so long-running, the Christmas Bird Count allows bird counters and ornithologists to spot declines before they reach critical velocity, which makes it easier to implement conservation actions. "It's a lot easier to figure out what's going on and address it before a species is on an endangered species list," LeBaron says.
A Better Picture of Birds and Climate Change
Christmas Bird Count data can also help scientists understand the link between bird species and their preferred habitats. For instance, the Audubon Society—as well as government agencies—use the data to understand how warming winters are affecting bird populations, and what areas might be the most important to conserve for the future.
In 2009, the Audubon released its first Birds and Climate Change study, which used data from 40 years of Christmas Bird Counts. Looking at 305 species of birds, the study concluded that 177 of them had shifted their wintering grounds northward a significant distance—more than 60 had moved the core of their wintering area as much as 100 miles north.
"That was the first large-scale study to correlate moderating winter temperatures with birds changing their ranges," LeBaron says. This year Audubon released a second version of the report, again based on Christmas Bird Count data in conjunction with climate data. The study projected 50 to 80 years into the future, to highlight areas that might become important to birds on a warmer planet. 
"With climate change, just because an area is important to a bird now doesn't mean it's going to be in 50 or 80 years," LeBaron says. "The second climate change report is the beginning of the conversation about the future of bird conservation."
Improving the Ways We Use Citizen Science Data
Until a few decades ago, scientists were hesitant to use data collected from citizen science projects. "Scientists were afraid of observer variability," LeBaron says. But beginning in the 1980s, the community began to see the benefit of long-running citizen science projects, which can help erase some variability—like weather effects—associated with shorter-term observations.
"For most species, you don't want to look at how species are doing year to year," LeBaron says. Citizen scientists can help gather information across decades, "and that's where you get the really good trend data." The success of the Christmas Bird Count in particular is helping scientists set parameters for how to use citizen science data across disciplines.
"Both Audubon scientists and U.S. Geological Survey scientists developed statistical methods of analyzing citizen science data sets by working with Christmas Bird Count data, and those statistical methods are applicable to other citizen science data sets, whether its astronomy or botany," LeBaron says.