A Third of Natural World Heritage Sites Are in Danger
From the Florida Everglades to Africa's first national park, many crucial protected areas are in serious trouble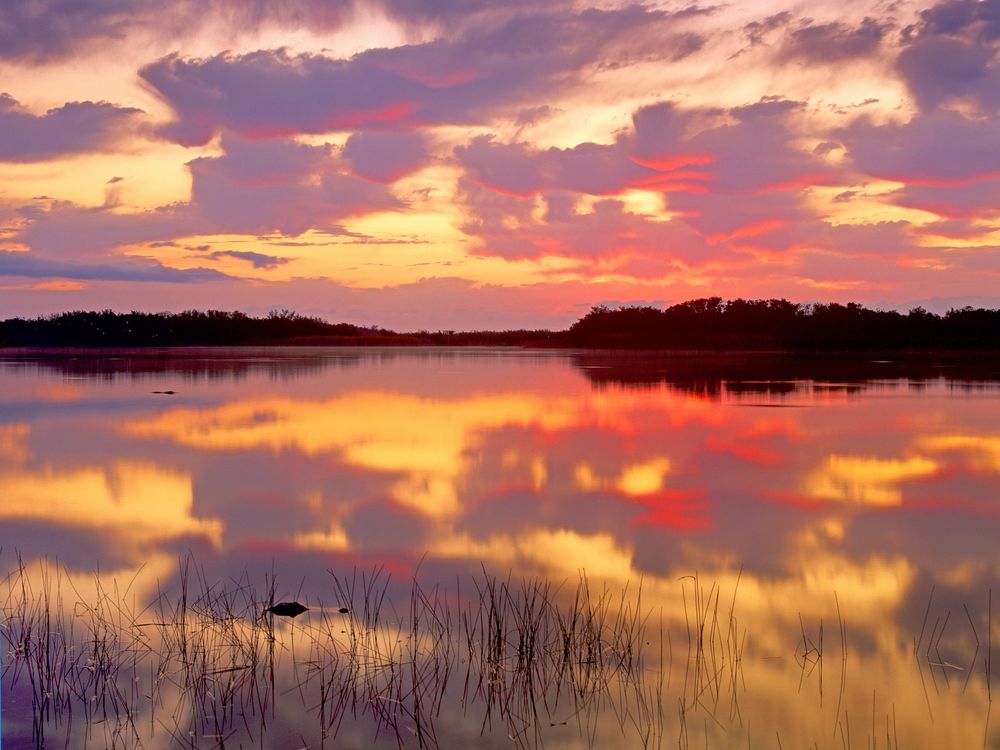 SYDNEY—A third of the United Nations World Heritage sites valued for their geology, biodiversity or natural beauty are in danger. And 8 percent of all the sites—including Everglades National Park in Florida—are now considered to be in critical condition, according to an assessment from the International Union for Conservation of Nature.
The IUCN plays an advisory role in the UNESCO World Heritage program, which maintains a list of international sites of cultural or natural significance. Once a site is listed, it is up to the nation where it is located to maintain and preserve the site. Being listed in the program is deemed incredibly valuable for tourism, so the threat of de-listing can prompt countries to take action to better protect a site.
Just because some sites are now listed as critical doesn't mean "the situation can't be fixed, that we need to resign ourselves to failure. We need to fix it," says Cyril Kormos, vice-chair for world heritage at the IUCN World Commission on Protected Areas.
Until now, most assessments of World Heritage sites have been reactionary, undertaken only when threats have been identified. This is the first report to look at all of the 228 natural and "mixed" sites in the program, ignoring those of only cultural value, such as the Statue of Liberty. The final report, released November 13 at the IUCN World Parks Congress, ranks sites in one of four categories: "good", "good with some concerns", "significant concern" and "critical".
The majority of natural World Heritage sites are doing well, the report finds, but many are dealing with threats such as invasive species and the impacts of mismanaged tourism, dams, hunting and fishing. The pressure on these sites is only increasing as the world's climate warms. Climate change was one of the threats that landed the Great Barrier Reef in the "significant concern" category, along with coastal development, shipping, runoff and fishing. The region's effective management is what spared it from a critical listing. "Certainly climate change is the main potential threat to natural world heritage globally," says Elana Osipova, a world heritage monitoring officer at the IUCN.
Everglades National Park was listed as critical mainly due to water issues. "Current threats related to reduced water flows, water pollution and shifting habitat are affecting the health of the site and the amount and quality of habitat," the assessment notes. "Some of these losses cannot be restored, as habitat features have taken decades to centuries to develop." Addressing these threats is difficult because regional water management officials have not prioritized the park.
Overall, conservation in North America, Europe, South America and Oceana tends to being doing well. More than half of the sites in Africa, however, are ranked as "significant concern" or "critical". Among the latter category is Africa's oldest national park, Virunga National Park in Congo, which is home to endangered mountain gorillas. The "critical" list also includes Lake Turkana National Parks in Kenya, where fossils of many human ancestors have been found.
The full assessment, which will be repeated in three years, is available online with details of each site's values, threats and management programs. The creators hope that the website will be a tool for partners and managers to find solutions and improve protections. "A site manager who's confronting a problem in the field can now get on the website and try to find a site around the world that's addressed a similar concern and look at the solutions that were put into place to solve the problem," says Kormos.
The results of the assessment shouldn't be viewed as a failure, he adds, but as an opportunity. "World Heritage is really a litmus test," says Kormos. "If we fail with the most iconic, important and valuable protected areas on the planet, then we fail as a conservation community."