The Year of Charles Darwin Ultimate Tour (Part 1)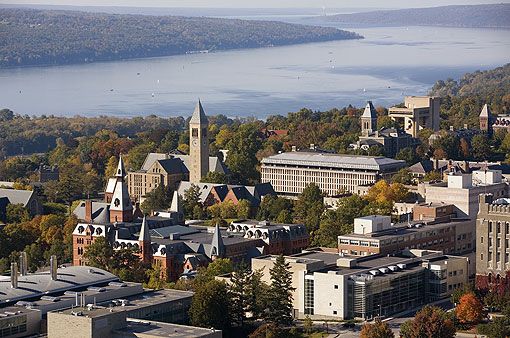 n 2009, we celebrate the 200th anniversary of the birth of Charles Darwin (check out the magazine in February for Smithsonian's take on the subject, including how his life relates to that of his birthday companion, Abraham Lincoln). With all of the events planned throughout the year to honor Darwin, I wondered: Could you plan a trip for the entire year in which everything you did was Darwin-related? Well, sort of, if you take some time along the way to catch your breath (highly recommended when traveling).
Here's the first four months:
January 5 – 31: Voyage of the Beagle by private jet (via the Stanford Alumni). Includes a special seminar at Stanford, the Galapagos Islands, Easter Island, Tasmania and Cape Town, South Africa. Ends with a cruise to London's National Maritime Museum.
February 1 – 3: Fly home. Do laundry. Pack for next trip.
February 4: Fly to Milan.
February 5 – 6: Darwin meeting at the Natural History Museum in Milan, Italy.
February 7: Fly from Milan to Ithaca, NY.
February 7 – 15: Ithaca Darwin Days, hosted by Cornell University and the Paleontological Research Institution. Includes a Darwin birthday lecture by Cornell President Emeritus Frank H.T. Rhodes. (He was president of Cornell when I attended. His guest lecture in my freshman biology class—on evolution—was a highlight of that year. The only downside to this is that it's in Ithaca in February.)
February 16 – 18: Wait out snow or ice storm in Ithaca.
February 19: Fly to London. Travel by train to Cambridge.
February 20: Darwin College (Cambridge) lecture series. Craig Moritz of the University of California, "Evolution and Conservation of Biodiversity."
February 21 – 22: Visit the home of Charles Darwin, Down House in Kent, England.
February 23: Darwin Big Idea Big Exhibition, Natural History Museum, London.
February 24: Visit friends in Cambridge.
February 25: Tour Darwin's alma mater, Christ's College, Cambridge and view a special exhibition housed in Darwin's rooms.
February 26: Charles Darwin in Europe, a colloquium hosted by Christ's College.
February 27: Darwin College (Cambridge) lecture series. Steve Jones, University College London, "Is Human Evolution Over?"
February: 28 – March 2: Travel to Rome. Visit botanical gardens.
March 3 – 7: "Biological Evolution: Facts and Theories" conference at Pontifical Gregorian University, Rome.
March 8 – 15: Fly home. Check on cat/kids/spouse/parents/job. Pack warm weather wear for Florida.
March 16 – 28: Origins '09, Florida State University, Tallahassee. NPR's Science Friday will broadcast live from the campus on March 20, and E.O. Wilson speaks on March 23.
March 29: Fly to San Francisco.
March 30: Visit the California Academy of Sciences.
March 31: Fly to San Diego.
April 1 – 4: University of California San Diego Dean's Symposium on Evolutionary Biology.
April 5 – April 14: Fly to Darwin, Australia, which is named for Charles Darwin. Recover from the jet lag.
April 14 – April 21: Cairns, Australia. Since you've taken the trouble to travel this far, you might as well see the Great Barrier Reef (before it's gone). Darwin wrote about the formation of coral reefs before he tackled natural selection.
April 22 – April 28: Visit Kangaroo Island. Marvel at the weirdness of evolution on the Australian continent.
April 29 – May 8: Visit friends in Sydney. Check out the Powerhouse Museum and the Australian Museum. Gaze at incredibly poisonous snakes safely behind glass at Sydney Wildlife World. (Why are there so many poisonous creatures on this continent? Spiders, snakes, jellyfish. Even some trees can cause a rash.)
May 9 – 11: Travel back to London.
Stay tuned for Part 2 of the Year of Darwin Ultimate Tour.
(Many thanks to Darwin Online for compiling the list that contained many of these events.)