The Startling Beauty of the Microscopic
Olympus BioScapes announces ten winners of their 2013 Digital Image Competition, which honors some of the best images taken through a microscope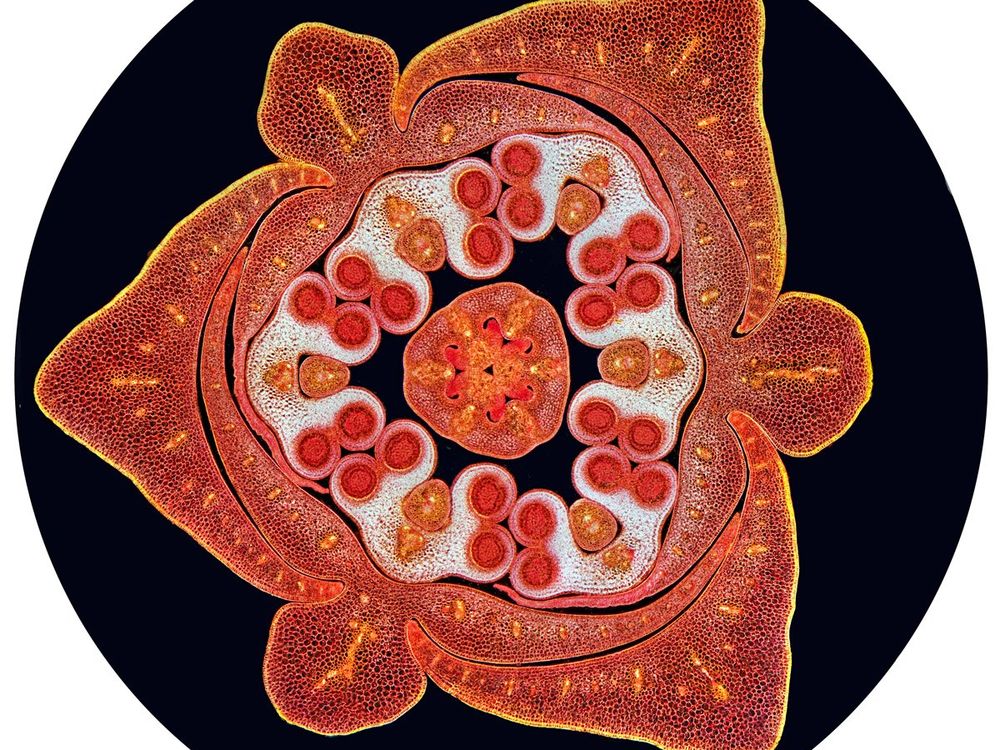 When Robert Hooke first looked at a piece of cork under a microscope in 1665, he was looking for scientific reasons--but that didn't keep him from seeing the intrinsic beauty in the slides. Of a microscopic flea, he wrote that it was "adorn'd with a curiously polish'd suite of sable Armour, neatly jointed. . ." a description imbued with as much artistic flourish as scientific information.
Since Hooke's time, the connection between microscopic images and artistic value has become thinner--it's easier to think of microscopes as devices of empirical evidence than instruments of artistic inspiration. But occasionally, images come along that combine science and art in such a way to make one wonder whether or not more scientists should approach the study of their microscopic subjects with the same kind of aesthetic eye as Hooke.
Today Olympus BioScapes announced the winners of their 2013 International Digital Imaging Competition, which celebrates some of the world's most amazing pictures taken through the lens of a microscope. "What's cooler than the intersection of awesome art and serious science?" its website asks, explaining that the goal of the competition is to bring attention to the beautiful stories being told under the microscopes of amateur and professional scientists around the world.
This marks the competition's 10th year, and contestants from 71 different countries submitted over 2100 images and videos. Images could be submitted from any magnification and brand of compound light microscope. From the submitted images, a panel of four individuals (pdf) in the field of microscopy and imaging chose ten images for top prizes, with several dozen others receiving honorable mentions. This year's first place winner, who was awarded a prize of $5,000, went to Dr. Igor Siwanowicz for his photo of a bladderwort, a floating plant that digests microinvertebrates after they touch trigger hairs. Siwanowicz's winning photograph, as well as the nine other top photographers, are shown below.