Ten Great Science Stories You Might Have Missed
From zebras in the Kalahari to satellites pointed at the Sun, the magazine has covered a host of interesting science topics this year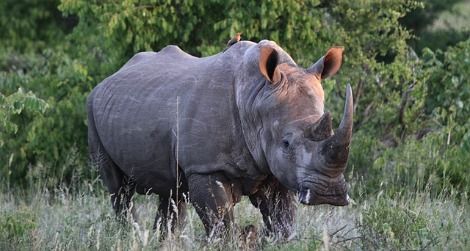 Is your office rather empty this week? Looking for something to read to fill the time? How about some great science and nature stories from Smithsonian? Here are my ten favorites from the past year:
Tracking the Elusive Lynx (February): Follow U.S. Forest Service biologist John Squires as he tracks the rare and maddeningly elusive "ghost cat" high in the Garnet Mountains of Montana.
Nothing Can Stop the Zebra (March): A 150-mile fence in the Kalahari Desert in Botswana appeared to threaten Africa's zebras, but nearly a decade later, researchers breathe a sigh of relief.
Something New Under the Sun (April): Scientists are using a host of satellites, including the Solar Dynamics Observatory, to probe deep beneath the surface of our nearest star to calculate its profound effect on Earth.
A Triumph in the War Against Cancer (May): Oncologist Brian Druker developed a new treatment for a deadly blood cancer, chronic myeloid leukemia, which has transformed cancer medicine.
Swimming With Whale Sharks (June): In this excerpt from Juliet Eilperin's book Demon Fish, wildlife researchers and tourists head to a tiny Mexican village to learn about the mystery of the largest fish in the sea.
The Beer Archaeologist (August): By analyzing ancient pottery, and collaborating with the brewmasters at Dogfish Head in Delaware, Patrick McGovern is resurrecting the libations that fueled civilization.
The Jaguar Freeway (October): Sharon Guynup travels deep into the Amazon to explore a bold plan for wildlife corridors that would connect populations of jaguars from Mexico to Argentina and could mean the big cat's salvation.
A Buddhist Monk Saves One of the World's Rarest Birds (October): High in the Himalayas, the Tibetan bunting is getting help from a very special friend.
Defending the Rhino (November): A rumor that rhino horn had miraculously cured a VIP in Vietnam of terminal liver cancer caused demand, and the price, for the horns to soar. Now police and conservationists in South Africa are pitting technology against increasingly sophisticated poachers.
The Sperm Whale's Deadly Call (December): Scientists studying the leviathan in Mexico's Sea of Cortez have discovered that the massive mammal uses elaborate buzzes, clicks and squeaks that spell doom for the animal's prey.