Snowmageddon as Seen from Space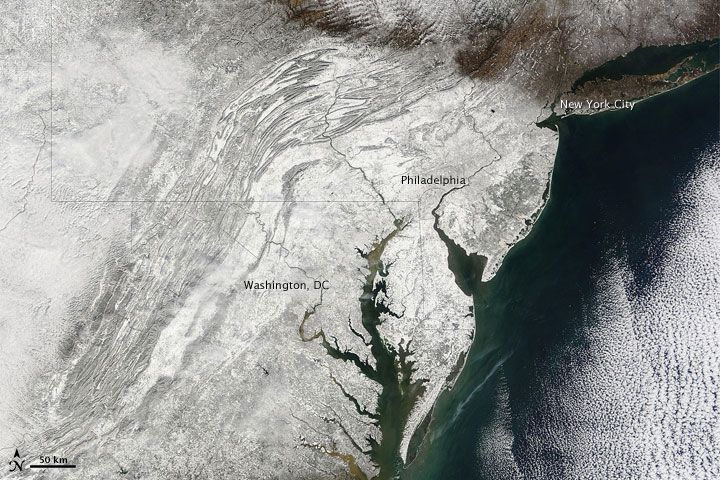 Is it spring yet?
Those of us in the Washington, D.C., area are thoroughly sick of snow, having gone through two blizzards in less than a week. (And snow days are no fun when you're an adult and end up having to work from home because it's too treacherous to walk more than a few blocks.) But this image of the East Coast after the weekend's Snowmageddon was too amazing to pass up. The picture was taken by NASA's Terra satellite on Sunday. I really liked how the Appalachian Mountains end up looking almost like a flowing river when highlighted by the snow.
Check out the entire collection of Pictures of the Week on our Facebook fan page.
​(Hat tip: DCist)