Seven Ways Alaska Is Seeing Climate Change In Action
From raging fires to migrating villages, the Frozen North offers some of the most compelling signs of rapid warming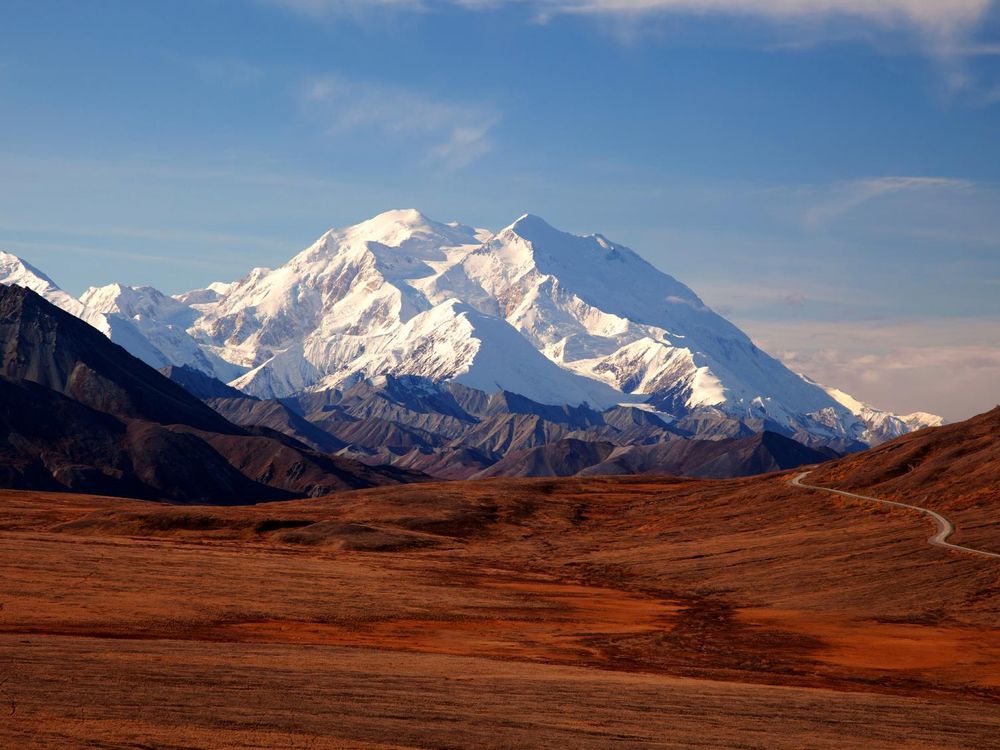 If you want to see the worst of climate change, head to the Arctic. That's what President Barack Obama has done this week, visiting Alaska to spread the message that climate change is happening now and that it represents a real threat.
Alaska is often called the front lines of climate change, because it and the rest of the Arctic region are warming faster than the rest of the planet due to Arctic amplification. Excess greenhouse gases in the atmosphere trap heat near Earth's surface, which causes warming that melts ice and snow. Without that light-colored covering, the ground and ocean absorb more heat instead of reflecting it into space, producing even more warming.
Already the speed of warming in the Arctic is twice what it is in lower latitudes. And by the 2020s, the region could be heating up by 1 degree Fahrenheit per decade, researchers warn.
But rising temperatures are only the start, and the extreme events happening in Alaska demonstrate the types of changes the rest of the world may soon experience if climate change progresses unchecked.
1) Wildfires Are Running Rampant
Warmer, drier weather raises the risk of wildfires, as Alaska has seen this summer. The recent wildfires in California and elsewhere on the West Coast have gotten a lot of attention because they put people in danger. But the wildfire season in Alaska has been far worse, with hundreds of fires burning more than 5 million acres of Alaskan forest and tundra so far this year. Most of the fires have occurred far from human habitation, but the smoke can travel far, with plumes enveloping the Arctic. The fires also contribute to climate change by pumping additional carbon into the atmosphere and releasing tiny particles called aerosols that, when they interact with clouds, also have a warming effect.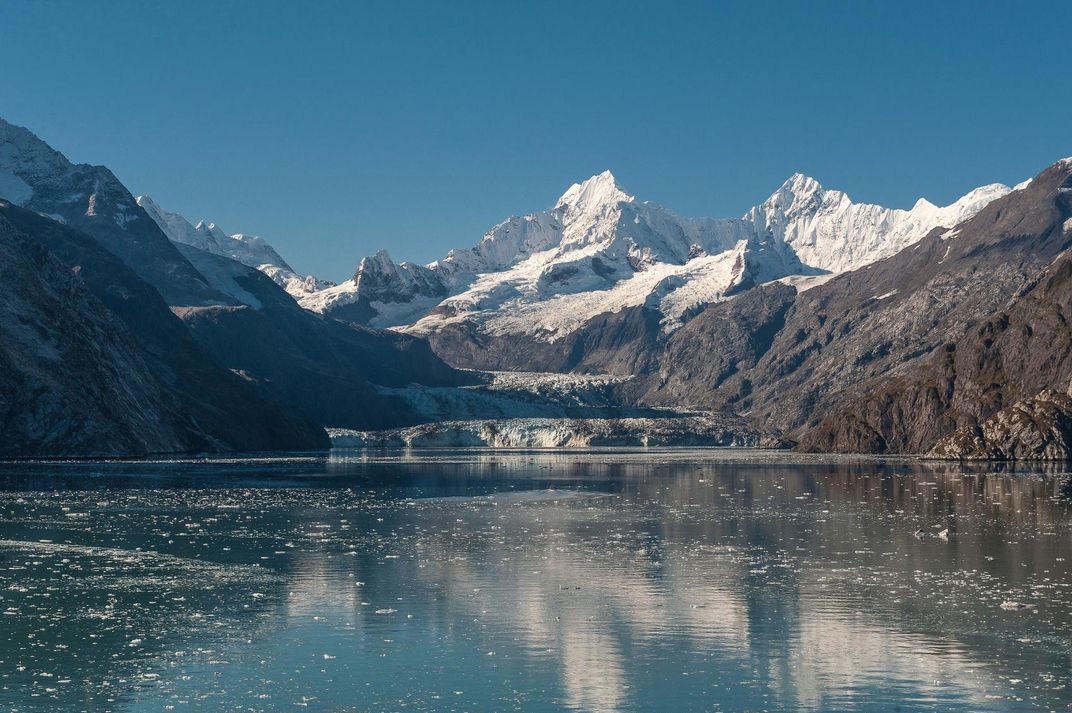 2) Glaciers Are Melting
Alaska's glaciers are a huge tourist draw, but with rising temperatures, they're melting at a rapid pace. Denali National Park and Preserve, for instance, lost 8 percent of its glaciers between 1950 and 2010. If all the water from the state's melting glaciers stayed on land, it would cover Alaska in a foot of water every seven years, researchers calculated earlier this year. In reality, though, all that meltwater from land is flowing into the ocean, so not only is the state losing some of its beauty, the melt is contributing to sea level rise.
3) Permafrost Is Becoming Less Permanent
In many areas of the Arctic, a layer of earth stays frozen beneath the ground's surface from one year to the next. But rising temperatures, wildfires and other factors are causing that permafrost to thaw. This is already an annoyance for people who store their food in pits underground—usually a good option when energy to run a fridge is scare, as it is in many places in Alaska. But there are bigger concerns. The thawed ground could release large amounts of pent-up greenhouse gases, including methane. One study also warns that microbes inside the permafrost, when warmed up, could produce heat that would accelerate the thaw.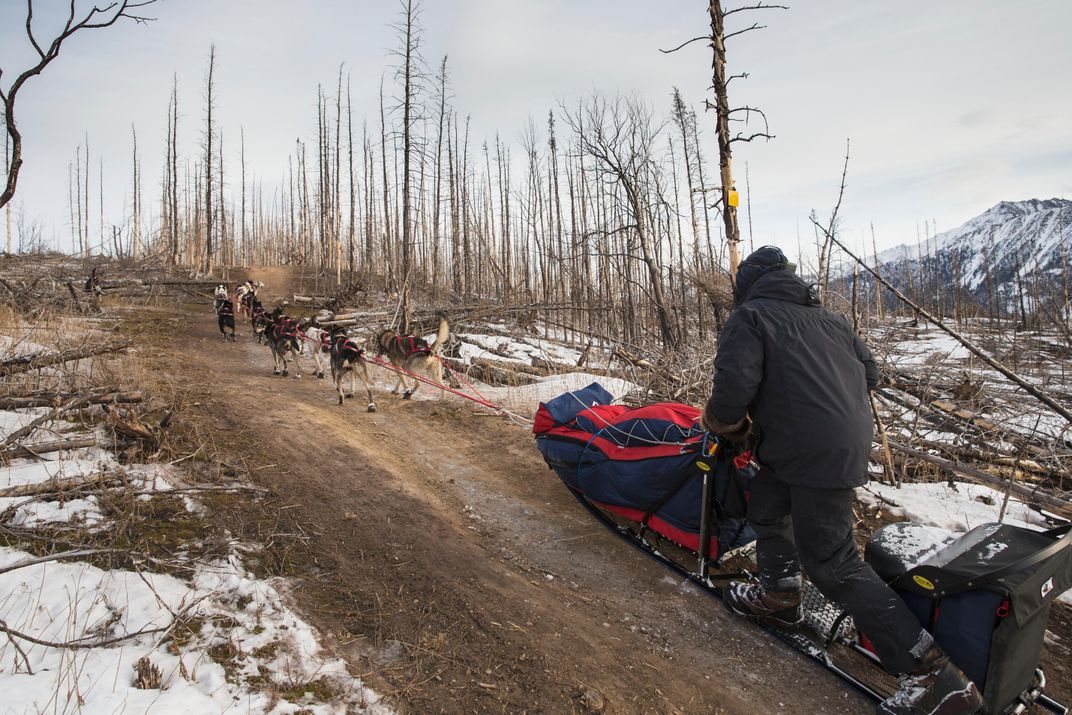 4) Weather Has Gotten Weird
Record high temperatures are no longer uncommon in Alaska. The remote town of Eagle, for instance, hit 91 degrees on May 23—hotter than Texas was at the time. The state has also seen extremes of precipitation, with droughts matched by rainfalls that cause floods. Anchorage saw its least snowy winter ever, with just 25.1 inches of the white stuff. Missing snow meant that the organizers of last winter's Iditarod had to reroute the race—twice. But the oddest event has to be the thundersnow that struck Nome in February. Such an event requires a lot of atmospheric energy, an amount is rarely found in cold climates.
5) The Coastline Is Eroding
With sea ice rapidly disappearing, Alaska has lost a protective barrier that buffered the coastline against strong winds and waves. And with thawing permafrost creating looser soil and heavier rains helping to wash it away, coastal erosion has accelerated. The U.S. Geological Survey reported earlier this year that the state's North Shore is now home to some of the highest rates of coastal erosion in the world, with one site losing more than 60 feet of beach per year.
6) Villages Are Relocating
The loss of sea ice and increase in coastal erosion has left some villages vulnerable, and a few have decided it's time to cut their losses and move. Already three villages—Shishmaref, Kivalina and Newtok—have begun plans for relocating before the ocean swallows them up. More than 160 others are at risk, according to the U.S. Army Corps of Engineers.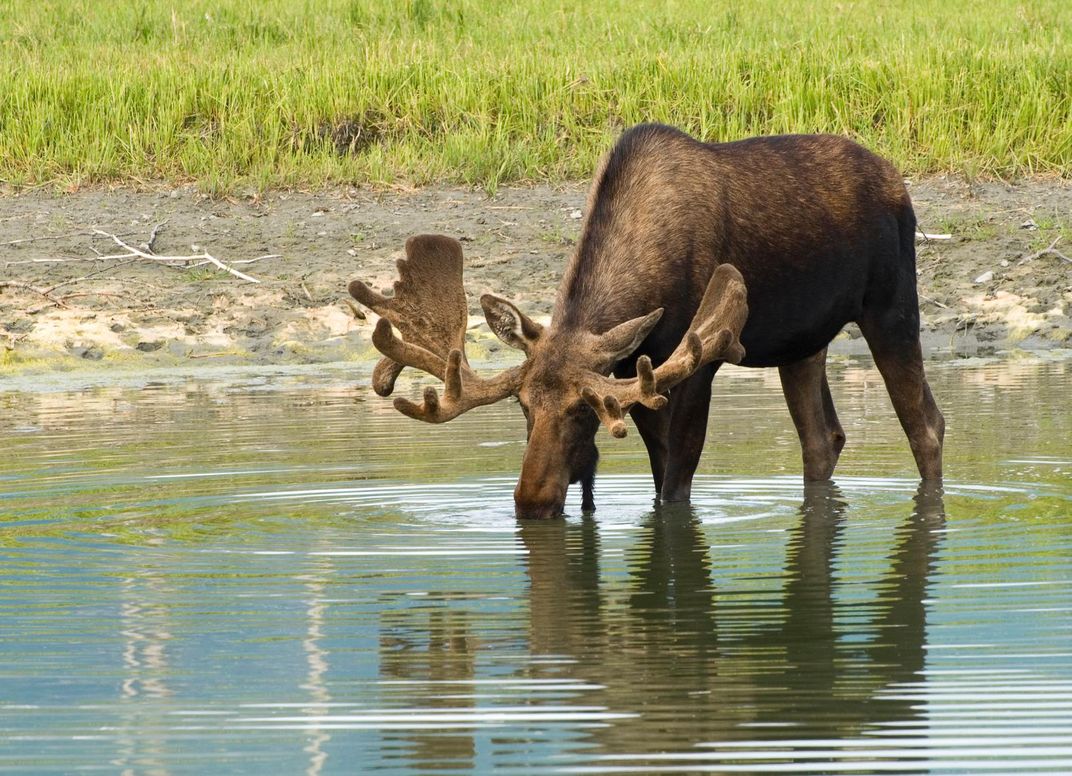 7) Traditional Food Sources Are Vanishing
For many Alaskans, living off the land is an important cultural practice, especially for the indigenous peoples of the state. But when Bob Reiss visited Barrow, Alaska, a few years ago, he repeatedly heard stories about how difficult it had become to find food. Moose hunters would have the boats they use for traveling distances run aground in waterways filled with silt; without ice to stabilize them, the river banks had easily eroded. Tundra lakes are disappearing, along with the migrating birds that used to stop at them. Multiplying flies are making caribou sick. With people finding it more difficult to hunt, fish and otherwise find food, a traditional way of life that has sustained people for thousands of years is disappearing.