Hollywood Has Nothing on These Real Life Halloween Horror Shows
Face-unfurling, chest-exploding, zombie-making fiends: They're all around us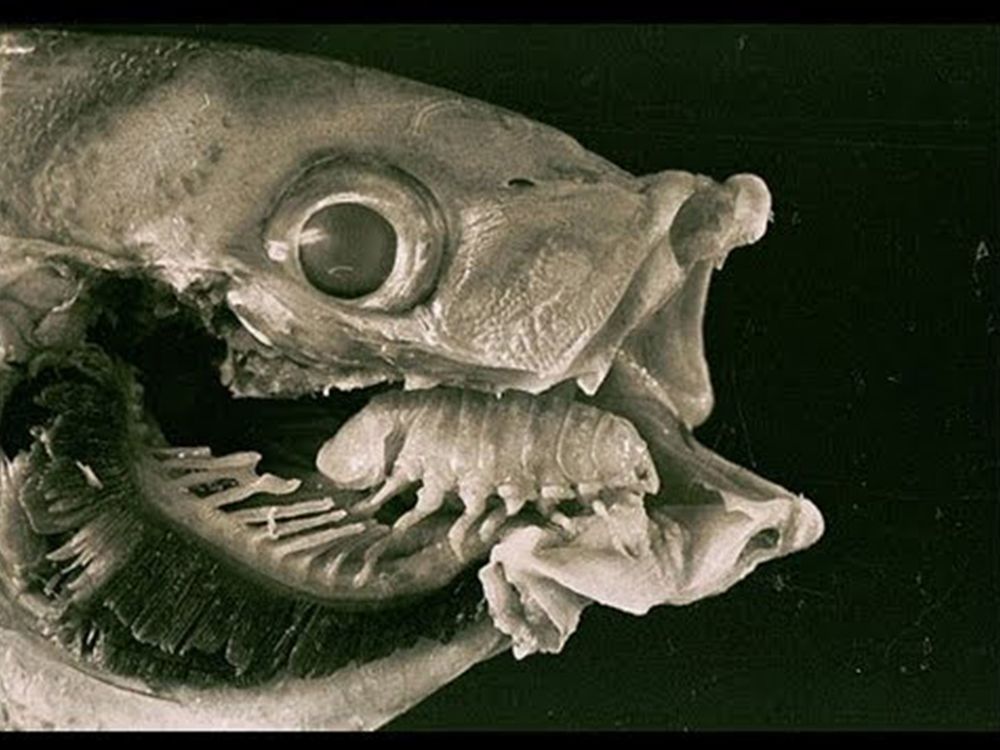 Thanks to hit television shows like The Walking Dead and movies like World War Z, the zombie genre has never been more popular. But what if I told you zombies were absolutely real—and even more skin-crawling than the fiction writers would have you believe? Just take a look at science writer Matt Simon's new book, The Wasp That Brainwashed the Caterpillar.
The book is named after Glyptapanteles, a wasp that Jedi-mind-tricks caterpillars into serving as head-banging bodyguards for its brood. And that's after the wasp babies have slurped up most of the caterpillar's insides and then popped out of its chest like some terrifying Jack-in-the-Box. In fact, if you look across the natural world, you'll find all manner of real life monsters, from blood-sucking vampires and head-invading aliens to creatures with smiles that would put a Demogorgon to shame.
But the zombifying wasp that made Simon's cover isn't even his favorite horror show in the book. For that, you'd have to turn towards something truly diabolical: a fungus called Ophiocordyceps. "The life cycle of this fungus is astonishing," says Simon. Unless, of course, you happen to be an ant.