Primatologist's Prison Sentence Commuted
Primatologist and Amazon adventurer Marc van Roosmalen was convicted last year in Brazil of illegal wildlife trafficking and theft of government property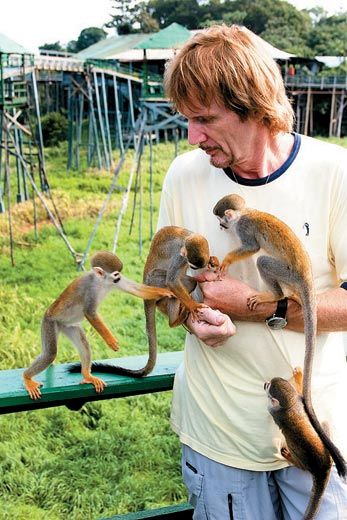 Dutch-born primatologist and Amazon adventurer Marc van Roosmalen was convicted last year in Brazil of illegal wildlife trafficking and theft of government property. (We told his story in a February article, Trials of a Primatologist.) He was sentenced to 14 years and 3 months in prison but was free pending appeal.
Radio Netherlands reported last week that Brazil's Court of Appeals has commuted van Roosmalen's sentence, citing time served (read our story for a harrowing description of his stint in a Brazilian jail), and also quashed the theft charges. The accusation of theft involved some scaffolding that was a gift from a British television company.
Though van Roosmalen will not have to return to jail, he is considering furthering his appeal to clear his name completely.