Pictures of the Week—Orchids
Able to identify the orchids in these photos?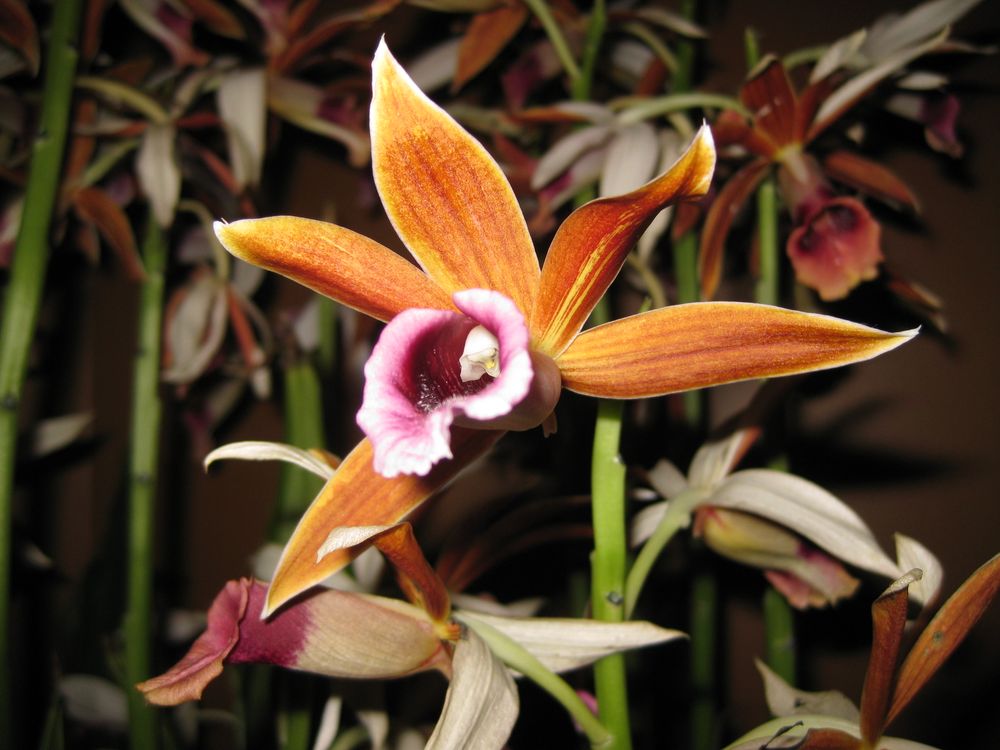 Can anyone identify the orchids in these photos? I visited the orchid show at the Natural History Museum last week (Orchids through Darwin's Eyes, which runs until April 26) intending to learn more about Darwin and his orchid research, as well as take a few photos for the blog. But I got distracted by all the lovely flowers—they've got 300 plants on display, including some that are really rare—and I forgot to keep track of what I was photographing. Oops.
Two of our Around the Mall bloggers were able to keep their wits about them, though (see Orchids Star in Darwin's Garden and Orchids Show their Stuff on the Smithsonian Channel) and write something substantial about the exhibit.
Can't make it to the exhibit before it closes? The museum has some lovely professional photos and background information on the exhibit's Web site.