Picture of the Week—Jupiter and Ganymede
How far we have come from 1609, when Galileo Galilei first aimed his telescope towards the little twinkly dots in the sky and saw stars and planets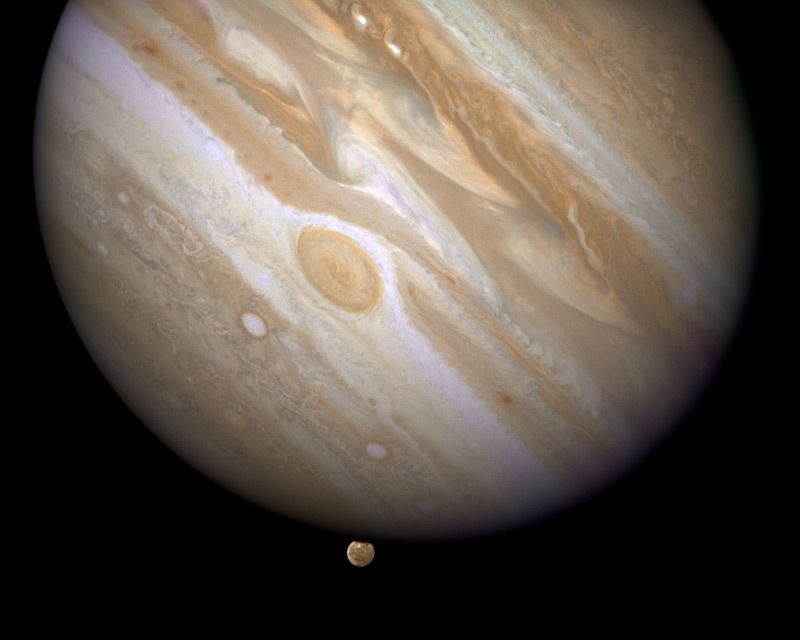 How far we have come from 1609, when Galileo Galilei first aimed his telescope towards the little twinkly dots in the sky and saw stars and planets. Turning his sights on Jupiter in 1610, he noticed that some stars near the planet disappeared over the following nights—he had discovered some of the Jovian moons.
But Galileo never saw Jupiter and its largest moon, Ganymede, as clearly as in this photo, a composite of three images from the Hubble Space Telescope. (The planet's Great Red Spot wouldn't even start storming for another 100 years after Galileo viewed the swirling Jovian atmosphere.)
Galileo noticed the moons because they disappeared over days. What would he have thought of this video that shows Ganymede moving behind Jupiter in just two hours?
Video courtesy of NASA, ESA, E. Karkoschka (University of Arizona), and G. Bacon (STScI)