Picture of the Week—Spiny Sowthistle
The spiny sowthistle (Sonchus asper) is a flowering plant that grows up to three feet tall and sprouts small yellow flowers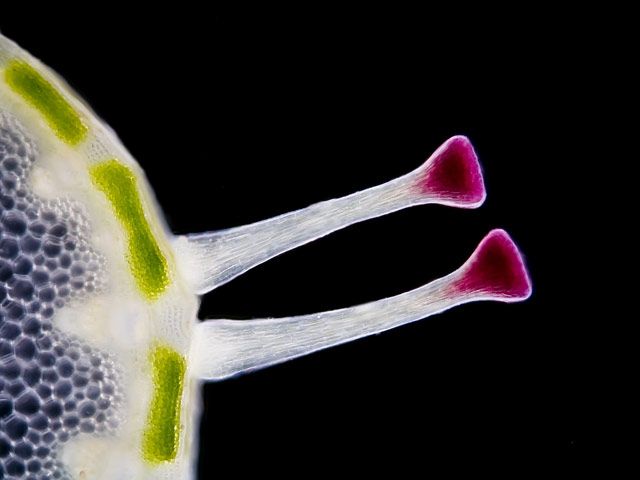 The spiny sowthistle (Sonchus asper) is a flowering plant that grows up to three feet tall and sprouts small yellow flowers. A native of Europe, it's an invasive weed here in the United States. If you found it in your garden, you'd pull it out or attack it with weedkiller.
Gerd A. Guenther of Düsseldorf, Germany, however, made the plant rather special when he put a section of the stem under a microscope and snapped this photo using a technique called darkfield illumination. The photo won second place in this year's Nikon Small World Photomicrography Competition. (A gallery of winning images can be found at www.nikonsmallworld.com.)
Check out the entire collection of Pictures of the Week on our Facebook fan page.