Picture of the Week—A Flower Unfolding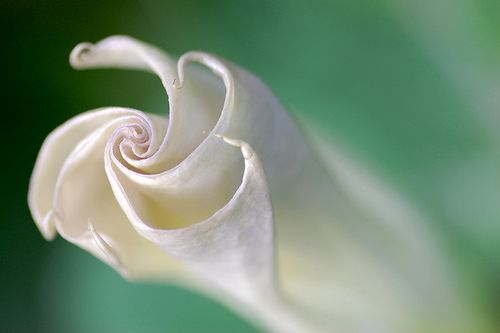 Summer is over--meteorologically speaking, at least--and the weather has finally cooled off here in Washington, D.C., but the flowers are still blooming prolifically. Patsy Lieberman (daughter of goSmithsonian and Around The Mall editor Beth Py-Lieberman) was talented and patient enough to capture this amazing image of a trumpet flower unfolding last week.
Have you taken your own amazing photo of the natural world? If so, you can enter it into Smithsonian's 7th Annual Photo Contest (deadline: December 31, 1, 2009).
And if you're here in Washington, you can check out the Smithsonian gardens (weekly tours are still available), the National Arboretum or, my favorite, the United States Botanic Garden to try to create your own photographic masterpiece or just enjoy the sight.