Lust for Gold Is Consuming Precious South American Forests
Satellite images show that while the scale of deforestation is small, it is bleeding into protected areas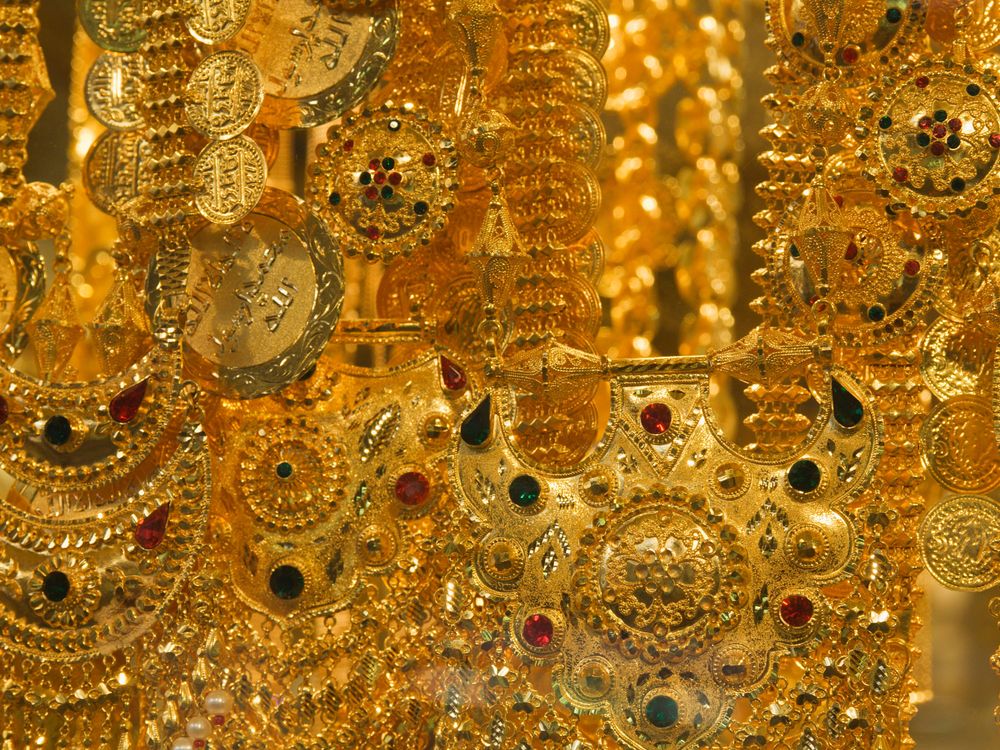 Deforestation in South America usually brings to mind images of Amazonian forests logged for timber or cut down to make way for agriculture. Gold mines, though, are an overlooked cause of deforestation, and now satellite data are revealing the extent of forest lost due to the world's obsession with the shiny metal.
Between 2000 and 2013, the price of gold skyrocketed from around $250 per ounce to almost $1,300 per ounce. Rising demand for jewelry and other gold items—especially in China and India—combined with international financial uncertainty drove people and corporations to mine new areas, sometimes illegally.
But because gold mining is a much smaller cause of deforestation than agriculture or the timber industry, the extent of this mining growth hasn't been well documented. In a new study, Nora Alvarez-Berríos and T. Mitchell Aide at the University of Puerto Rico-Río Piedras mapped gold mining in South America using satellite imagery taken between 2001 and 2013.  
The imagery showed that mining-related deforestation significantly increased after the recent global financial crisis as people cleared forest to dig up gold, created settlements nearby and built roads to get there. The total amount of forest lost wasn't huge—at the 1,600 sites mapped, only about 650 square miles of tropical moist forest was lost to mining, the team reports in Environmental Research Letters. That's a relatively slow pace compared with other deforestation causes. Brazil, for instance, lost 155 square miles of Amazonian forest to loggers and farmers in just one month last year.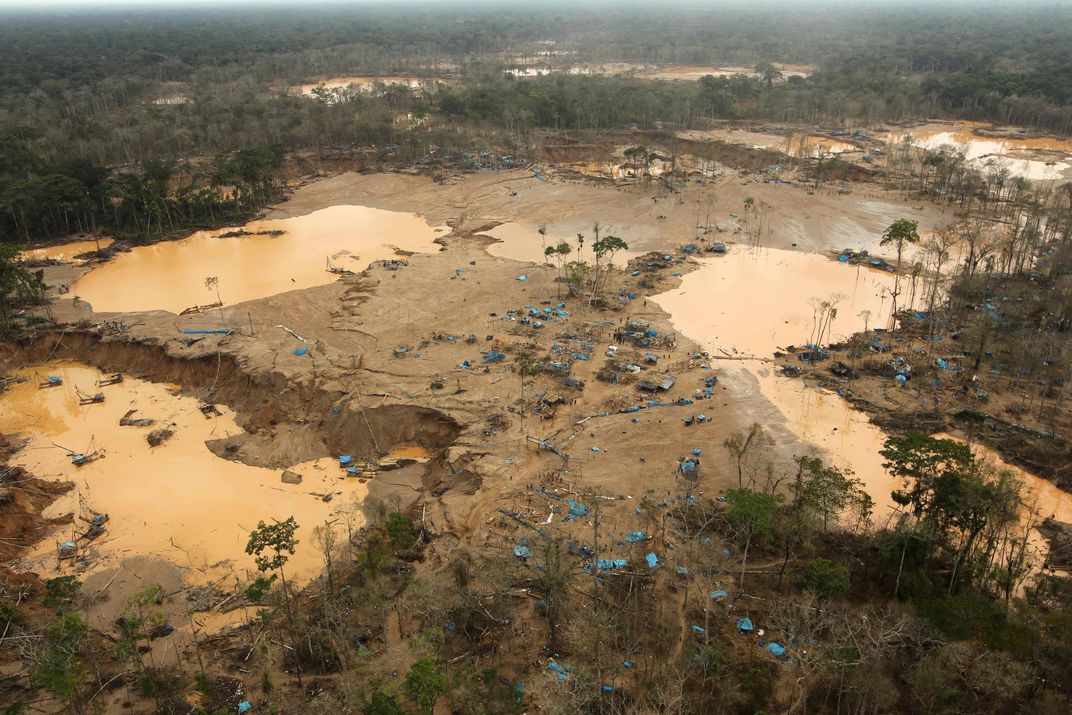 That doesn't mean gold mining should continue to be overlooked, the researchers say. Ninety percent of the deforestation was tracked to four regions with high biodiversity: the moist forests of French Guiana and nearby countries, the Tapajós–Xingú region of the Brazilian Amazon, Magdalena Valley-Urabá in Colombia and the Southwest Amazon in Peru. "Moreover, much gold-mining deforestation is occurring around and within protected areas, even when they have a strict protection designation," says Alvarez-Berríos.
It can take years to decades for land cleared for gold mining to become forest again, Alvarez-Berríos notes. Plus, "large quantities of mercury are generated at gold mines," she says, because mercury is used to separate gold from ore. That contributes to mercury pollution locally and globally.
"Given that gold mining activities and biodiversity coincide in space," Alvarez-Berríos says, "there is a need to reduce the impacts of gold extraction on the environment."