Lincoln vs. Darwin (Part 1 of 4)
Next month we celebrate an odd double anniversary—the 200th anniversaries of the births of Abraham Lincoln and Charles Darwin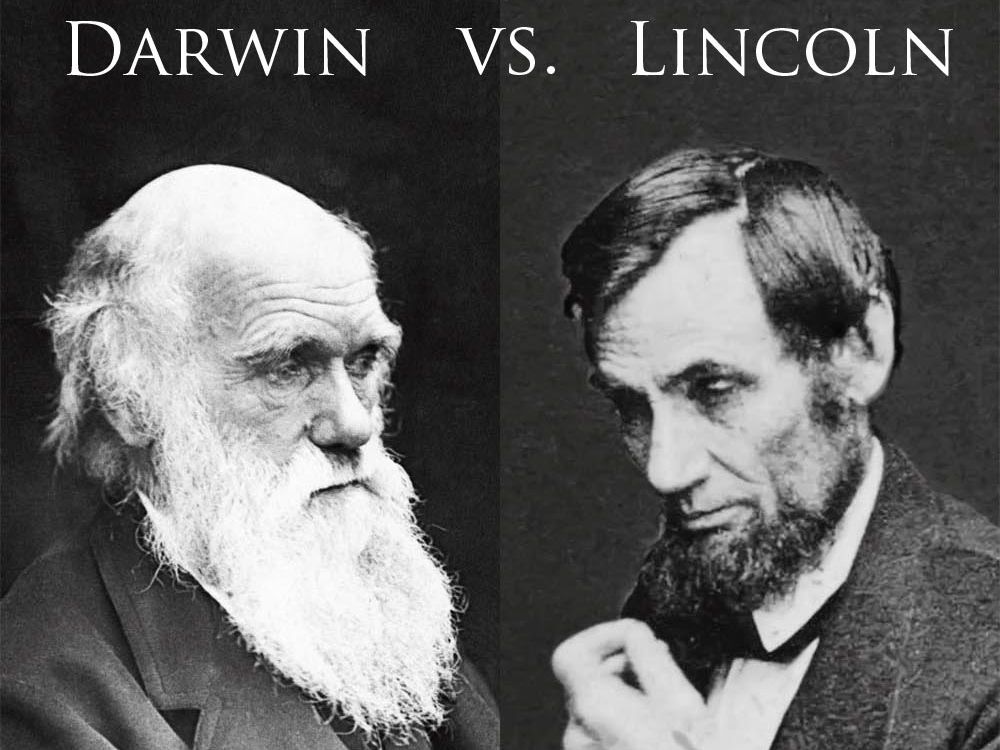 Next month we celebrate an odd double anniversary—the 200th anniversaries of the births of Abraham Lincoln and Charles Darwin. Yes, they were born on the same day. And being that history and science are two of our favorite topics at Smithsonian, someone asked: Who was more important, Lincoln or Darwin?
Over the next week or so, we'll attempt to answer that question. (Newsweek took a swipe at it last summer. Their conclusion? Lincoln.) Siding with Lincoln are two of the magazine's senior editors, T.A. Frail and Mark Strauss. And arguing for Darwin will be senior editor and blog overseer Laura Helmuth and myself. Who will win?
Please add your own arguments to the comments. Make a convincing case and I might recruit you into our little office blog war.
First up, T.A. Frail:
Lincoln outweighing Darwin, in the historical-grativas department? Darwin outstripping Lincoln? It's like arguing Lennon/McCartney versus Jagger/Richards. But I think the question is inevitable: when you have giants striding the earth at the same time, they're going to bump into each other, metaphorically or otherwise.

And I vote for: It depends.

Oh, wait—I meant Lincoln. Yes, Darwin came up with the means to explain life on earth. He exemplified the modern scientific modern. He keelhauled humankind's understanding of itself on a scale not seen since Copernicus. But his work was about life in the abstract—processes and aeons. I prefer Lincoln because his work was about living—about nations and relations. Like Darwin, his work raised the question of who we are, but in the context of how we were going to get along with one another. Darwin explained how life became. Lincoln set a course for what we could become. I'll go with that....
Come back tomorrow for the first pro-Darwin argument.