Inventing Your Way to a Better Champagne Experience
Countless inventors have tried to improve upon the champagne experience. Take a look at the inventions that have changed the way we toast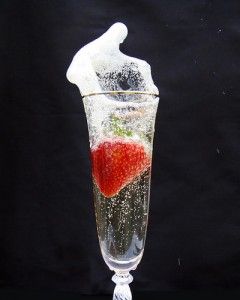 When tonight's clock strikes midnight, you'll probably raise your glass in a toast to the new year. And that glass will likely be filled with champagne (or sparkling wine, depending on where it was made).
Despite the French region's claim on the name, champagne was not invented there. It was an English scientist and physician, Christopher Merrett, who discovered the process of double fermentation; he presented his paper on the subject to the Royal Society in 1662. (The Benedictine monk Dom Pérignon often erroneously gets credited with Merrett's discovery.)
Since then, countless inventors have tried to improve upon the champagne experience. Search U.S. patents for the word, and hundreds of inventions come up (along with countless plants and other things that are champagne-colored). Here are a few:
Which invention would make your New Year's party better?