Hunting Dinosaurs in Montana
Our intrepid blogger heads out into the field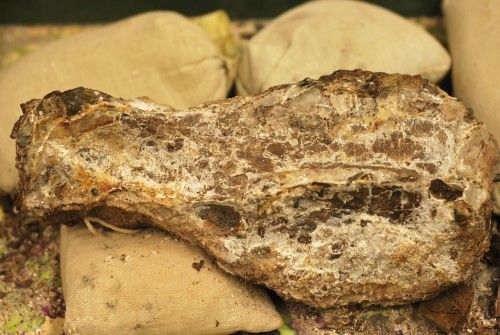 Over the past few years, most of what I have learned about dinosaurs has come from books and papers. I am constantly trying to keep up with the literature—both from my own edification and to bring you news of the coolest new discoveries—but there is only so much libraries can do for you. Sooner or later, you just have to get out into the field, and that's what I am doing this week.
As you read this I am out in Montana with the New Jersey State Museum field crew to search for dinosaurs near Billings, Montana. I don't know what we will find. Searching for fossils is a difficult process that requires a keen eye and a lot of patience, and, even when a fossil hunt is not fruitful, you can still learn a lot by reading the landscape for clues. Given that I have not had the chance to go fossil hunting very often, I don't expect to find very much, but through my efforts I hope to learn a lot.
If you have been fossil hunting and have a cool story from the field, please share it in the comments.
(We'll be updating the blog all week and Brian will report back from the field soon—Ed.)