How Many Species Can We Find Before They Disappear Forever?
Biologists are in a race to locate and identify new species as habitats become victim to an industrialized world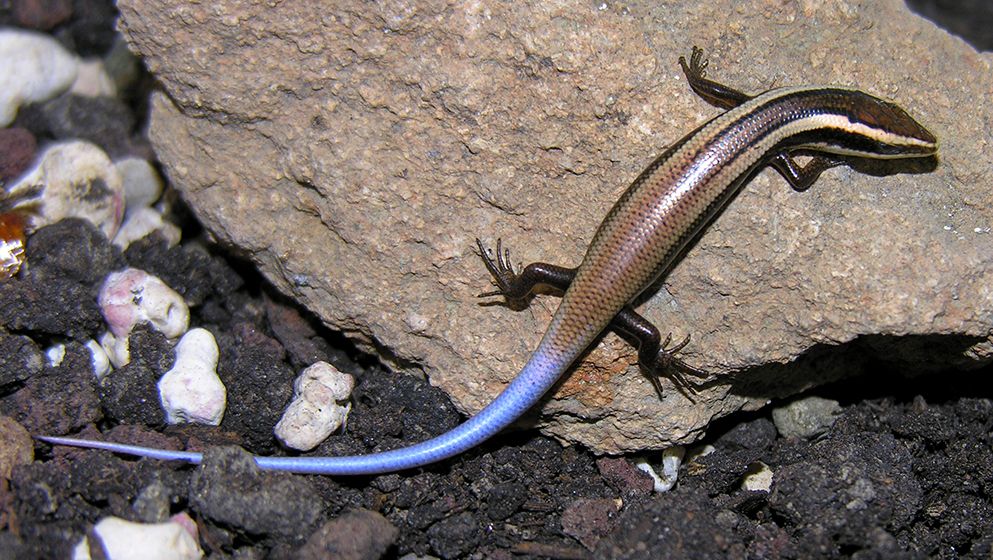 One night in June 2012, an entomologist named Piotr Naskrecki was exploring a forest on Mount Gorongosa in Mozambique when he spotted a new insect out of the corner of his eye. He'll publish the first scientific description of the species, a katydid, later this year. But its debut will almost certainly also serve as its death notice: When Naskrecki returned to the site in 2013, hungry farmers had turned the forest into cornfields.
We live in the middle of what scientists say is earth's sixth great extinction event. Number five got the dinosaurs. Number six started some 10,000 years ago, back when human hunters and a shifting climate wiped out mammoths, and it has accelerated as people have pushed into the planet's farthest reaches. Biologists must now race to discover species even as chain saws are cutting down the forest around them. Speed is suddenly a scientific priority.
All told, scientists have described almost two million plant and animal species, and the current rate is about 18,000 new ones a year. But that's not nearly fast enough. A study in the journal PLOS Biology conservatively estimates that there are 8.75 million species on earth, the vast majority unknown to science. At the current rate of species discovery, the authors calculated, it could take hundreds of years to describe them all. Long before then—within a century—75 percent will be extinct.
That assessment may make the situation "appear hopeless," according to a study in Science. Assuming a smaller total number of species to begin with, its authors argue that by ramping up the discovery rate tenfold, scientists could complete the job in 50 years. Quentin Wheeler, founding director of the International Institute for Species Exploration, has already proposed a way: Boost new descriptions to around 200,000 a year by funding 2,000 existing taxonomic specialists, each supported by a staff of three, and each describing 100 species a year. It might cost $1 billion a year, he says, "but the United States spends $150 billion every year just responding to invasive species."
Genetic techniques are already speeding up discovery. In Madagascar, for instance, Brian Fisher, an ant specialist, takes an assembly-line approach to analyzing a study site, sending off batches of undescribed insects for DNA "bar-coding." Technology is also democratizing taxonomy. Later this year, remotely operated digital microscopes will go online at the Smithsonian's National Museum of Natural History, along with museums in London and Paris. Experts from anywhere will be able to study the defining "type" specimens of a species without leaving home.
A catalog of all the life on earth would help us respond to environmental changes, such as invasions of nonnative species, and would boost the quest for medicines and other materials extracted from or inspired by living things. To drive home the need for speed, biologists tell the story of a chemical found in an ancient swamp forest tree in Borneo. It stopped HIV cold, but when researchers raced back for more samples, a stump remained where the tree had stood. If a few surviving specimens had not turned up in a botanical park, the experimental drug called calanolide A might not exist today.