How Floating Nests May Save One of the World's Largest Water Birds
Designed to withstand floods, the rafts are helping the Dalmatian pelican make a comeback in Montenegro and Albania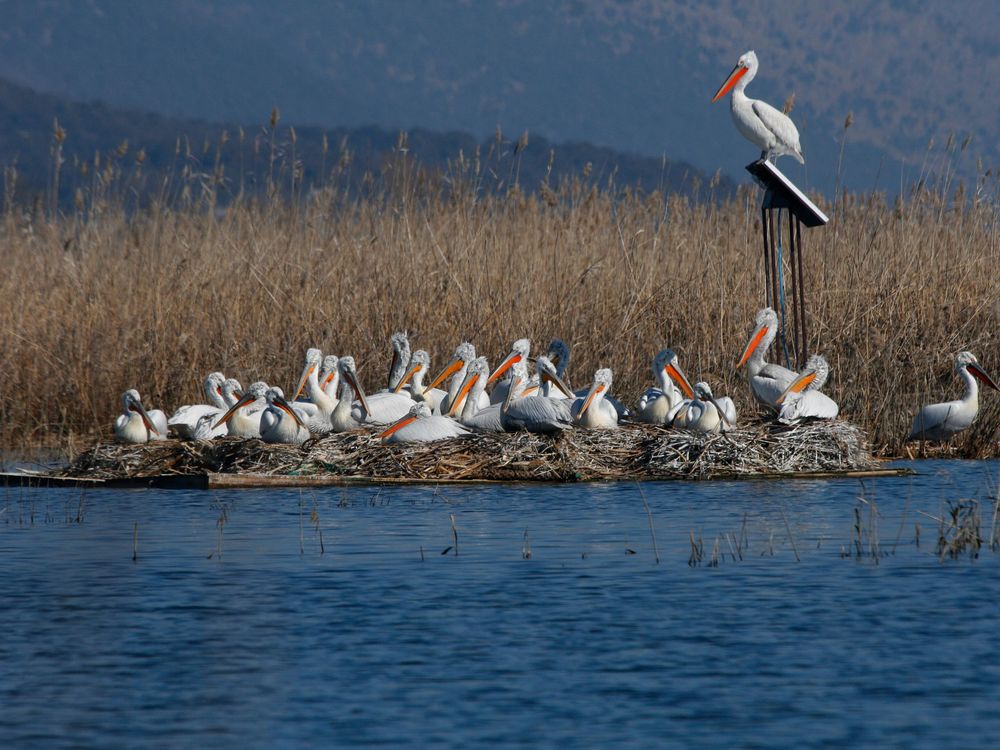 Skadar Lake is a vast wetland between Montenegro and Albania. It is one of the largest bird reserves in Europe and home to the westernmost breeding colony of the threatened Dalmatian pelican, one of the largest birds in the world.
The presence of breeding pelicans in Skadar Lake was first described in the late 19th century, but formal scientific studies didn't start until 1973 when Ondrej Vizi, a young ornithologist from the Natural History Museum of Montenegro, initiated a research program.
By then, the pelican was almost extinct locally due to human disturbance, mostly at first from fishers. Later, when Yugoslavia broke up in the 1990s, smugglers used the lake to cross from Montenegro to Albania, causing more stress and disturbance to the nesting pelicans.
"This is one of the oldest pelican colonies in Europe," says Ondrej's son Andrej, who is now curator at the National History Museum, "but for decades it has struggled to survive."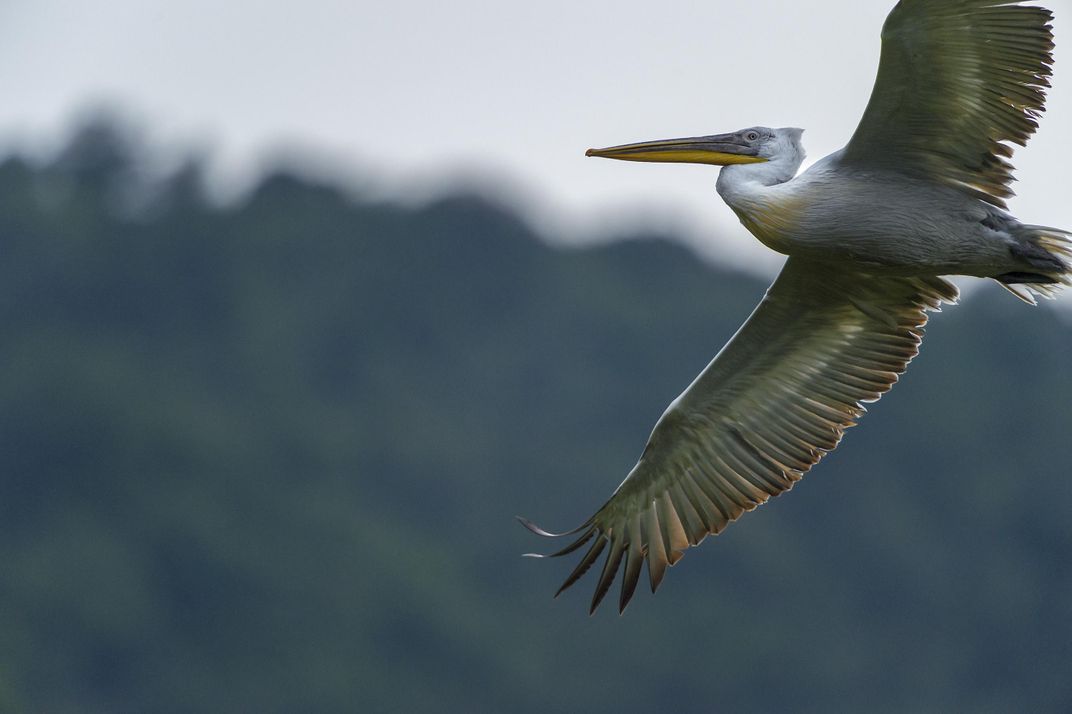 In 2013, ten organizations started a collaborative conservation project led by French nonprofit Noe Conservation with the goal of protecting the colony and improving breeding success. The partnership increased patrols and worked with local fishers to educate them on how to respect the pelican, especially during breeding season.
These measures are working: Vaselj Donaj, a fisher from Podhum, Montenegro, explains: "We live with these pelicans; they are day and night in front of our homes. We are all fishers, and Skadar Lake is the biggest treasure we have, if we know how to preserve it."
But there's also another key to the conservation program.
Skadar Lake has always been subject to seasonal floods, and so the Dalmatian pelican builds nests that float and can withstand sudden water level changes of up to a foot and a half. But Albania's construction of hydropower dams over the last 50 years has blocked the lake's only outflow to the sea, increasing the likelihood of large floods.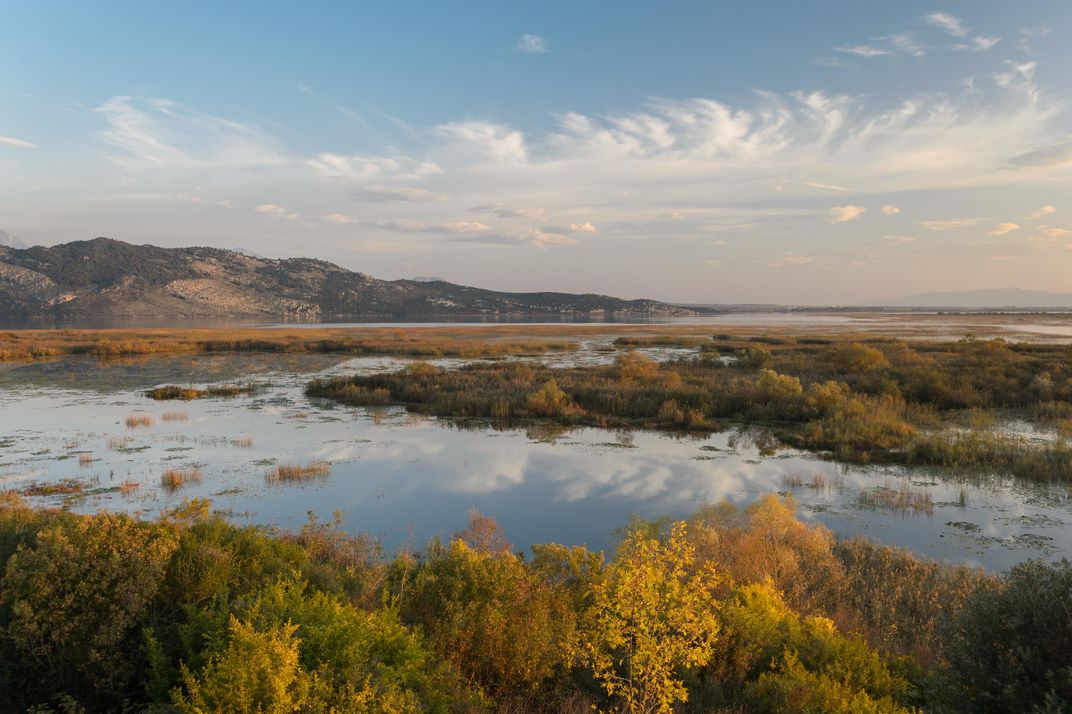 The conservation project built artificial nesting rafts that can withstand higher floods. The pelicans almost immediately accepted the rafts and are using them for breeding.
Thanks to the continued conservation efforts of this project, in 2014 Skadar Lake colony had its first successful breeding season in decades, only to be surpassed by this year's results. Last year, 70 pelicans gave birth to 48 surviving chicks, the biggest number of surviving young in the 37 years since annual counts began. In the words of Andrej Vizi: "I really hope this picture will become a standard one on Skadar Lake. I think this is just the beginning of the full recovery of the species."
This story was made possible with support from the Critical Ecosystem Partnership Fund.