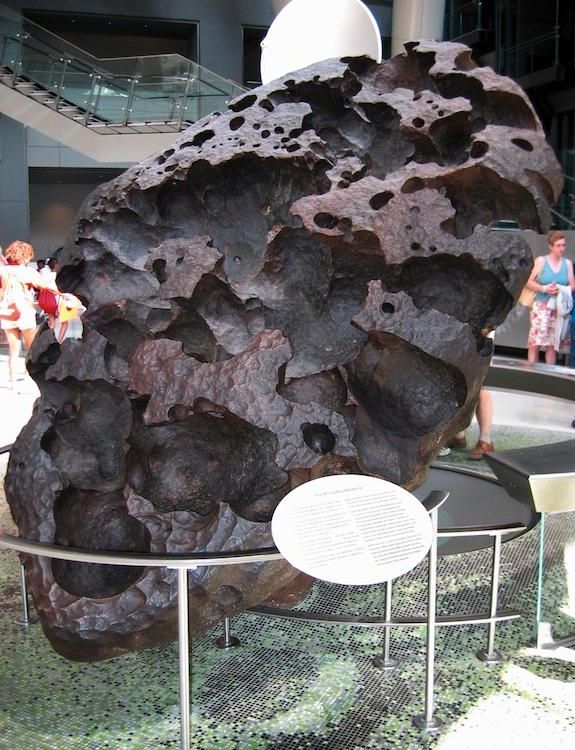 Would you pay $1 million for a chunk of rock?
Nobody else would, either, apparently. On Sunday, a 30-pound chunk of the biggest meteorite in America—worth an estimated $1-1.3 million—was put up for sale by Bonhams auction house in New York. The top bid? A measly $300,000.
Since 1905, the other 32,000 pounds of the 91-percent-iron, 8-percent-nickel rock has been housed at the American Museum of Natural History (above). Settler Ellis Hughes (no relation to yours truly) first "discovered" it in 1902, in the Willamette Valley of Oregon. Though I'd say it's likely that local Native Americans had already taken notice.
So what did sell at Sunday's auction? A beat-up metal mailbox from Georgia that had been hit by a falling meteorite in 1984. Its final bid: $82,750.