Fossil Parrot Beats Monty Python by 55 Million Years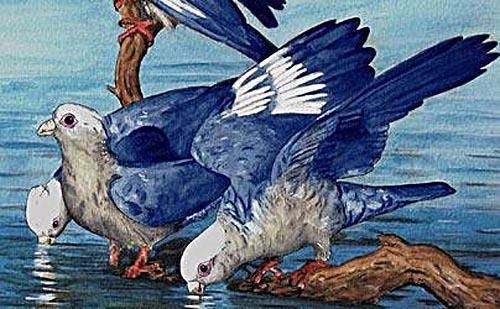 Here at The Gist we deeply admire everything that Monty Python has done for science (including but not limited to their work with silly walks, confused cats, migrating swallows, etc.).***
But who could have known that their famous dead parrot sketch - involving a shady pet shop and a parrot rumored to be Norwegian - could have had any basis in reality? Yet the current issue of Palaeontology carries the news that two ancient parrot species have been discovered from a Danish fossil bed. Some 55 million years ago, according to the report, these birds squawked and fluttered over ferny lagoons that stretched from Copenhagen to Oslo.​
The British press has gone bonkers over the news, though they seem more interested in the Python angle than in any revelations about psittaciform evolution per se. The article's author, David Waterhouse of Norfolk Museums and Archaeology Service, a Python fan himself, has helped out by peppering his interviews with snippets from the sketch.
And the last laugh: the bone that clinched the specimen as a parrot? It came from the upper arm. Or humerus.
***Catch up on your Monty Python science here, here, and here.