When the 2021 Dixie Fire barreled toward Jeff Greef's Northern California cabin, he heeded the mandatory evacuation order, packed his truck and grimly drove away. In the days leading up to his departure, he had watched the sky darken with billowing clouds of smoke that made it feel like night. Greef, a former building inspector in the Bay Area, had recently retired and relocated to the picturesque Sierra Nevada. For the past few years he had vacationed on this land and used that time to gird against potential wildfires. He built his cabin with fire-resistant cement board siding and a metal roof. Following advice from the local fire safe council, he thinned his ten-acre forest. With the support of the landowner-led Plumas Underburn Cooperative, he completed an underburn, a prescribed fire to remove "duff," a carpet of pine needles and other organic material that naturally accumulates on the forest floor.
A few days after Greef evacuated, the Dixie Fire engulfed nearby Greenville; intense flames reduced the historic gold rush town to ruins. Greef wouldn't return home for several weeks.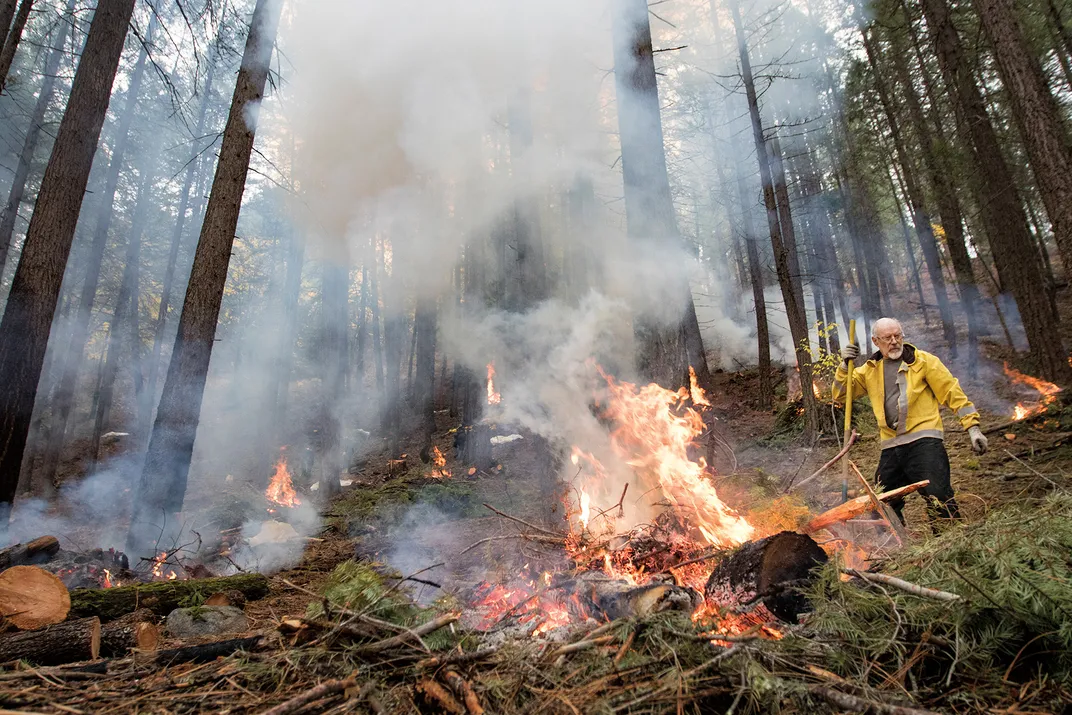 The Plumas Underburn Cooperative and other Prescribed Burn Associations (PBAs) were founded on the belief that by sharing equipment and labor—and with proper training and experience—neighbors can manage fires together safely and effectively. First formed in the Great Plains in the mid-1990s, this collaborative model has since spread across the United States. In California, the first PBA was established in 2018; now, the state has 22. "Communities are desperate for solutions," says Lenya Quinn-Davidson, a fire expert with the University of California Cooperative Extension. "Many of the landowners and people involved want to restore fire to the system. They're inspired now, because they're seeing it happen in other places."
Fire has always played an important role in North American ecosystems. Before the arrival of European settlers, fires were frequent and often intentionally ignited by Indigenous people to reduce the risk of catastrophic wildfires and to nurture the land. In the eastern United States, these fires improved oak and chestnut tree growth. In the Great Plains, fires set by Native Americans crept across the prairie and maintained healthy grasslands that benefited ground-nesting birds and grazing animals. And in the Mountain West, fire cleared out dead trees and created patchworks of vegetation within the forest to act as natural firebreaks.
But in the early 1900s, U.S. strategy shifted to fire suppression. Federal and state land management agencies prohibited "light burning," an early term for prescribed fire. From the 1930s to the late 1970s, federal fire policy was guided by the "10 a.m. rule," which stipulated that fires should be suppressed by 10 a.m. the next day. With less controlled fire and a changing climate, communities have become increasingly vulnerable to high-intensity megafires. In 2021, the federal government spent $4.4 billion on fire suppression, nearly double the $2.3 billion spent just a year earlier.
But now the winds are shifting on fire strategy once again, with state and federal agencies planning more prescribed burns. A trained professional, often called the "burn boss," plans and coordinates a controlled fire. Weather conditions must be just right. These low- and moderate-severity fires can improve the habitat for wildlife, pollinators and grazing animals; restore forest vitality; protect grasslands from encroaching trees; control noxious weeds; and reduce the buildup of hazardous fuel that can contribute to uncontrolled wildfires.
---
It's late October in the rugged pine forests of Plumas County, and the morning is cool and damp. Mist still hangs in the crown of the trees as half a dozen members of the Plumas Underburn Cooperative, a California PBA, gather to conduct a "pile burn," a type of prescribed burn. Scattered across the steeply sloped hillside, piles of logs are thoughtfully stacked. In preparation for today's event, homeowner Saylor Flett thinned out small trees and trimmed the lower tree limbs that would be considered "ladder fuels." Flett also collected stray, downed branches and logs on his forested property and gathered them into piles.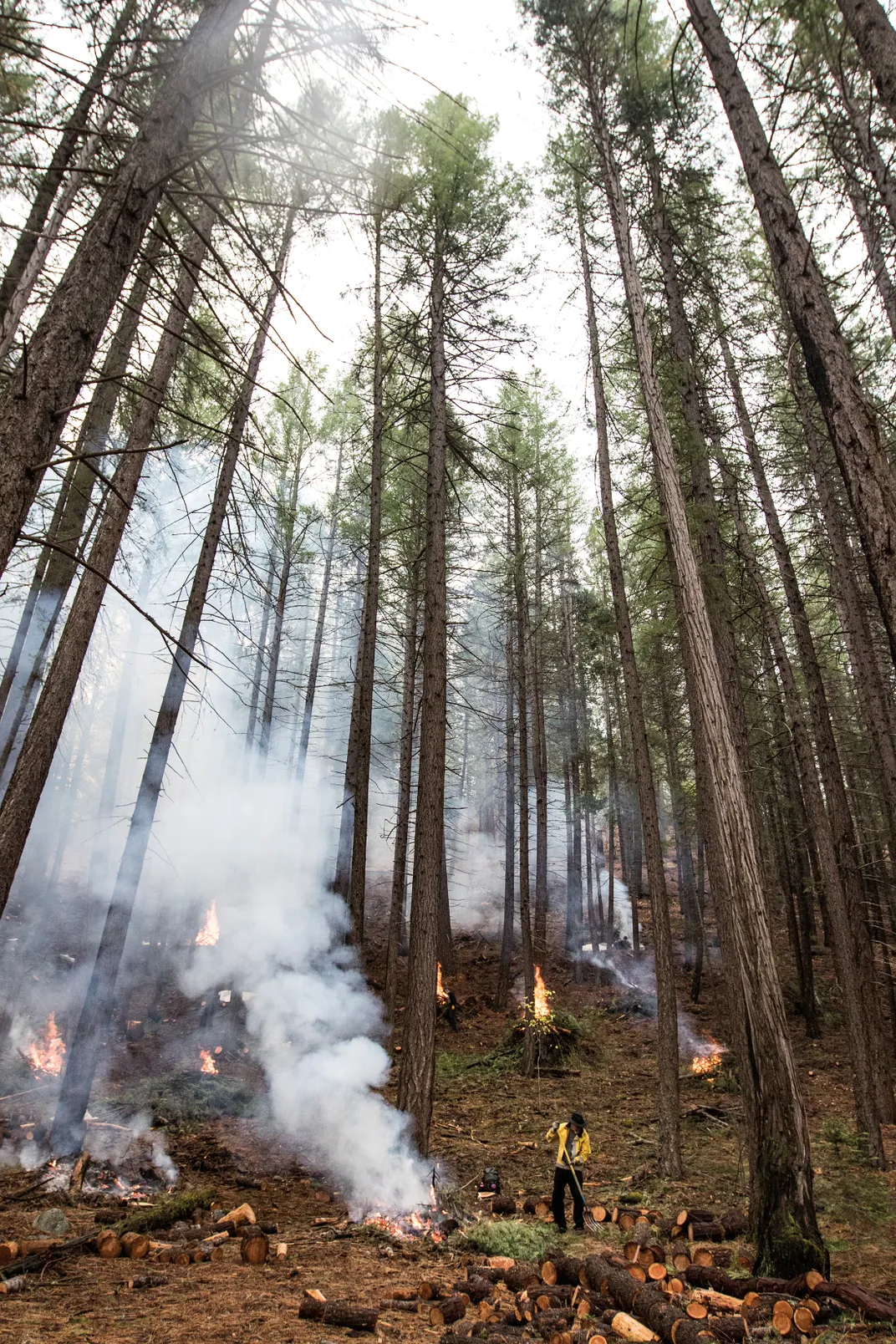 One by one, the piles are lit with a drip torch, and the volunteers, dressed in fire-resistant yellow Nomex clothing or natural-fiber long-sleeved shirts and pants, tend the crackling flames. In the background, easygoing guitar music from a portable speaker reverberates through the trees. Cooperative member Greg Kinne methodically rakes up needles, twigs and pine cones, which he adds to a sparking pile; today is his 70th birthday. "It seems to me that the smaller neighborhood actions are by far the best," Kinne says. "All the people around buy right in, because you've got common property, common problems. I really like the neighborhood approach."
By early afternoon, most of the burn piles have been reduced to smoldering ashes. Flett sets up a folding table in the woods and brings out hot pizza and cold drinks. It's a tradition for the landowner to provide a meal to thank the burn cooperative members for their effort and time. Later, they may conduct an underburn—another type of prescribed burn that creeps across a forest floor to remove excess vegetation without harming mature trees.
More than a 200-mile drive away, in the rolling oak savanna and rugged chaparral rangeland of coastal California—a distinctly different landscape from the Sierra Nevada—prescribed burning can also be an important tool. A few days after a heavy fall rainstorm, I join Mendocino County rancher and volunteer firefighter Kyle Farmer at Magruder Ranch along with his wife, Grace, and their children, June, 7, and Walter, 5. Following the lead of his father-in-law, who long embraced prescribed fire, Farmer uses the practice to help sustain the family's grass-fed cattle and lamb operation, now in its sixth generation.
We buckle into an all-terrain vehicle, and Farmer drives us through the oak savanna before climbing past madrone forests with red, papery bark. As we reach the top of a ridgeline, Farmer, who is also a founding member of the Mendocino County PBA, stops at the edge of the hillside; black lines from previous prescribed burns are etched into the slope below. "We've introduced a mosaic into all the brush on our land, which is going to change how it burns," he explains. Strategically applying patches of prescribed fire creates a checkerboard pattern that encourages plant and animal variety. Wildlife, such as black-tailed deer and tule elk, also benefit from improved grazing after fire removes old underbrush, allowing new sprigs of vegetation to freely emerge.
In 2017, Magruder Ranch lost 45 pregnant cows during the Redwood Complex Fire, when flames fanned by downhill winds overtook the fleeing herd. Farmer now takes topography and fencing materials into account to maximize the livestock's potential escape routes in the event of a wildfire. And, eager to avoid future "dozer lines" from heavy machinery scraping away topsoil to create fire containment lines, he pre-emptively uses prescribed fire to clear the land of thick underbrush and other fuels. "If a wildfire does come through, my kids are going to have a beautiful place with old oak trees," Farmer says. "They will get the chance to take care of the land instead of being handed a problem."
Historically, most homes in Mendocino's Potter Valley, including Magruder Ranch, were built on the valley floor or in the lower foothills. But now, recently constructed houses dot the ridgelines amid the chaparral. These homes are part of a larger trend toward a progressively fragmented landscape that makes it harder to both perform controlled burns and save vulnerable structures in the event of a wildfire.
Federal and state fire agencies alone can't meet the growing need for prescribed fire. Local burn associations, Native American tribes, fire safe councils and programs like Firewise USA—a guide for residents on how to reduce wildfire risks in their own neighborhoods—can help bridge the gap. In California, between 10 million and 30 million acres could benefit from restoration thinning or prescribed fire. By 2025, the statewide goal is to treat one million acres a year, including a prescribed fire goal to burn 400,000 acres annually. "The idea that we can empower landowners and communities is huge, and the results are real," says Quinn-Davidson. "These grassroots efforts make a huge difference. People know their landscapes, they know their properties, and you can go out and start working on it today."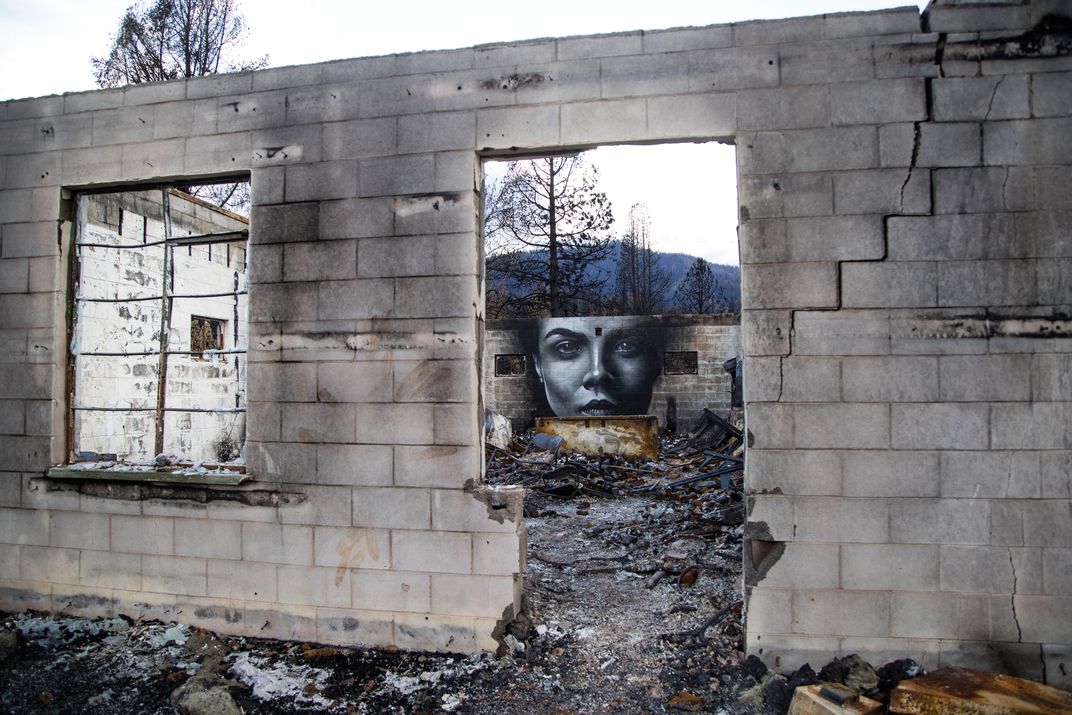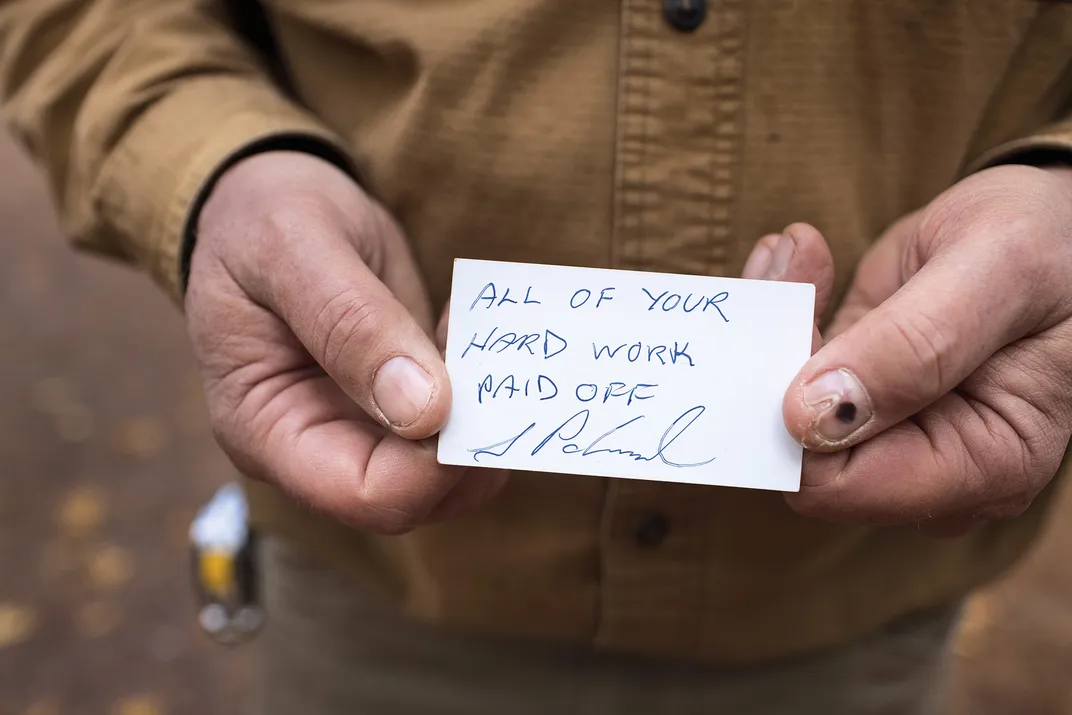 In total, the Dixie Fire burned for 103 days and grew to over 960,000 acres to become the second-largest wildfire in California history. The fire destroyed more than 1,300 structures, but Greef's house wasn't one of them. When he returned, his cabin was surrounded by a blackened, charred forest, but his home and outbuildings remained intact on a small island of earth surrounded by green trees. Tucked in the front door, he found a business card signed by a fire unit chief. On the back of the card, written in all caps, a message: "ALL OF YOUR HARD WORK PAID OFF."
Reporting for this story was made possible by an award from the Institute for Journalism and Natural Resources.